O2 confirm iPhone 4 pricing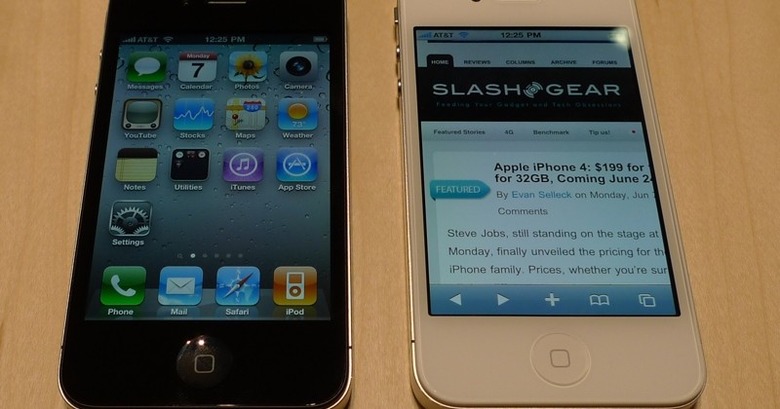 UK carrier O2 has announced official iPhone 4 handset pricing, and there are some surprises in store.  Having shown us their tariff details – complete with paltry 500MB inclusive data allowance – this time last week, O2 has now confirmed that the iPhone 4 will in fact be cheaper on an 18-month basic contract than it will on a 24-month agreement: £209 versus £279 for the 16GB model, in fact.
As with rival Orange, the only free iPhone 4 handset will be the 16GB model on the most expensive monthly contract, at £60 for a two-year agreement or £65 for an 18-month agreement.  Full details on all the packages in the table below.