Nyko makes a keyboard for your Xbox One controller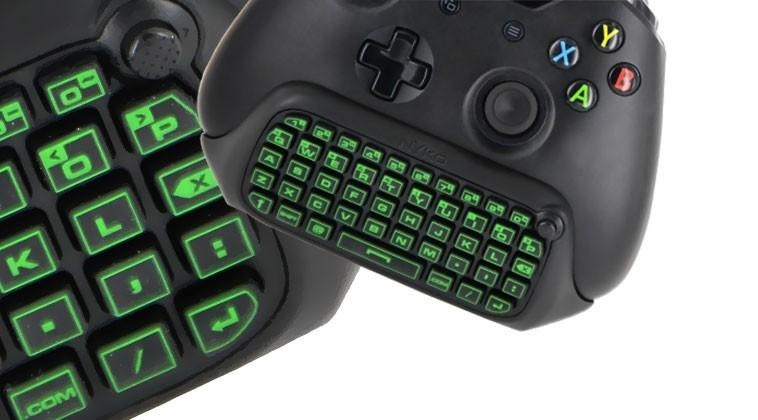 Accessories group Nyko have revealed a collection of peripherals for the Xbox One and PS4 this week at E3 2015. They've also revealed a nifty little game controller made for Android TV devices, one that looks like a crossbreed between the Xbox One wireless controller and the DualShock 4. Nyko's come to the party with some strange stuff for your game systems before. Today they've done it again, with a number of peripherals you're going to want to get your hands on immediately.
The first device you need to see to believe, and read to understand, is the keyboard for Xbox One. This keyboard attaches to your Xbox One controller, allowing you to punch in your passwords and your text-based communicative bits without hunting and pecking on the screen.
If you're having deja-vu, it might just be because this controller, with the keyboard on it, looks like it might be as big as the original Xbox One grizzly bear-sized controller. It's just as hairy.
This device has a built-in rechargeable battery and a dedicated on/off switch as well as a pass-through headphone jack. It also has a built-in speaker. This "Type Pad for Xbox One" will ship in late 2015 for an MSRP of $29.99 – $34.99.
There's also a similar device for PlayStation 4 called the Type Pad for PlayStation 4, first shown at CES 2015.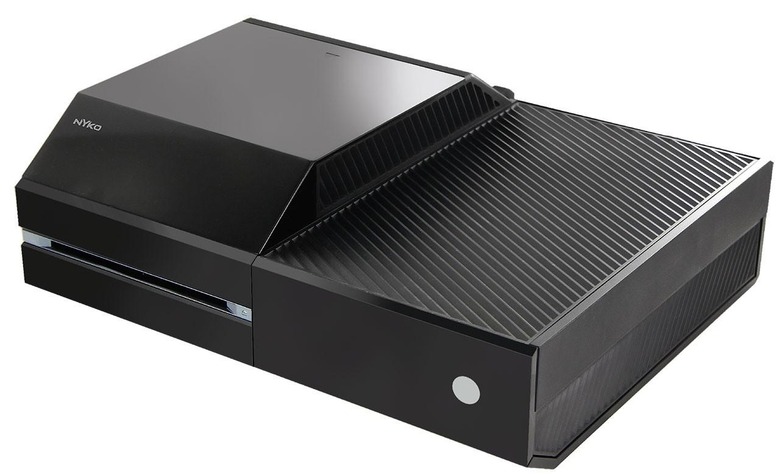 Nyko also has a Data Bank for PlayStation 4 and a Data Bank for Xbox One. Both allow you to install an additional external hard drive into your gaming console. LED strips show you when you're accessing said memory – both will ship in late 2015 for MSRP $39.99 USD.
The Modular Charge Station for PlayStation 4 is being shown by Nyko with USB pass-through. This machine uses the USB ports you've already got on your device to make the console a much more all-in-one sort of deal.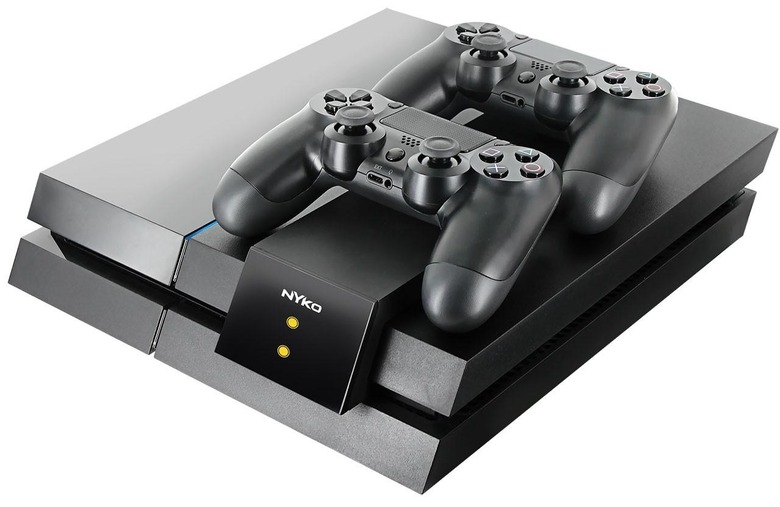 Plug your DualShock 4 controllers in and you're charging up to go – easy. This device will ship in late 2015 for $19.99 USD.
Finally there's the Cygnus for Android. This is an ergonomic game controller made for set-top boxes and mobile devices of all sorts.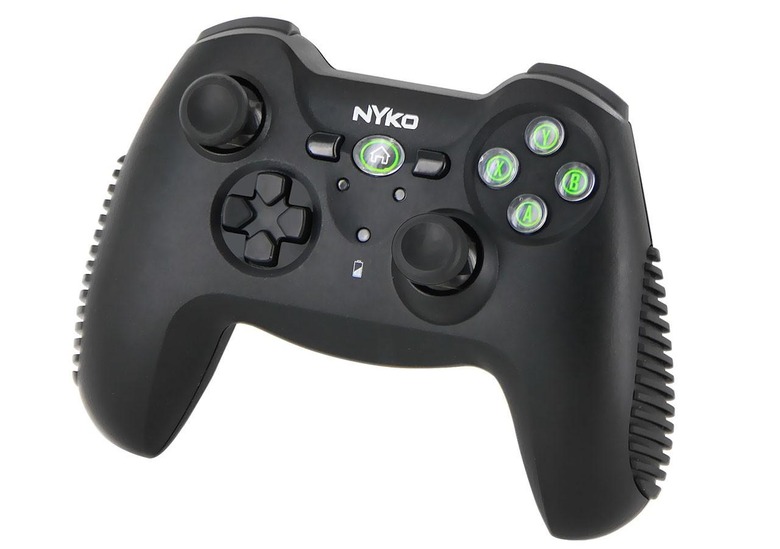 This machine works with 2x AA batteries, just like the standard Xbox One Wireless Controller. You'll find this controller appearing in late 2015 for MSRP $24.99 USD.