NYC history lives in new world's-largest Harry Potter store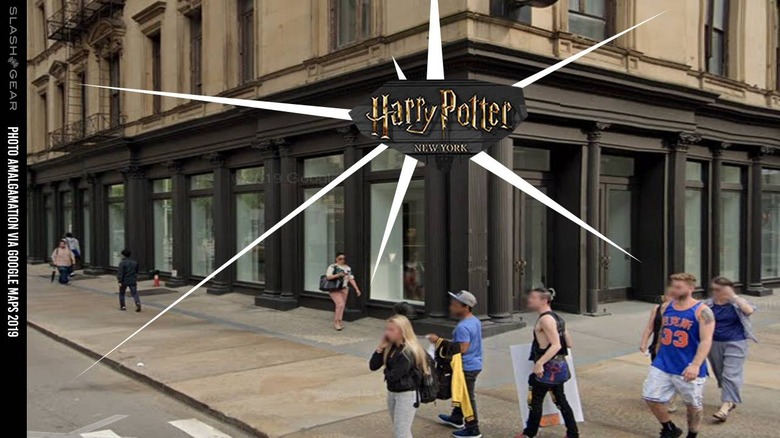 The first official Harry Potter flagship store was announced to be opening in New York City in 2020. This store will be three floors high, covering over 20,000 square feet of retail space. Inside, Warner Bros promises "a number of exciting retail experiences that evoke the magic of the Wizarding World."
Above and below you'll see what's available thus far on the store, of the store. At the moment, we can see the building from the street and – if you pass by today – you might be able to see construction within. If you're reading this article in the Summer of 2020, the store might already be open!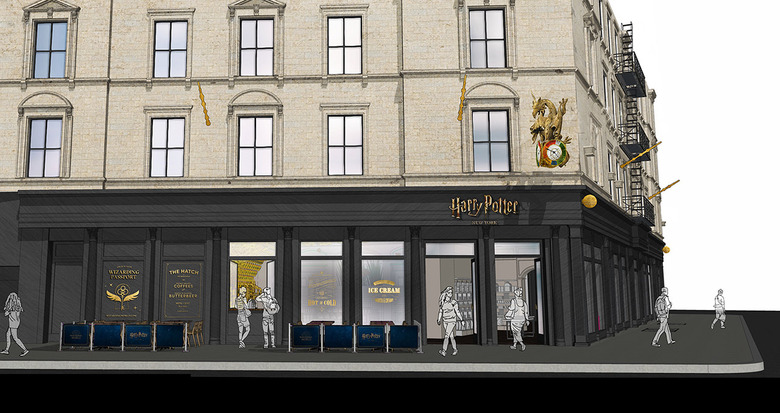 "This will be the largest dedicated Harry Potter store in the world," said Warner Bros. SVP of Worldwide Tours and Retail, Sarah Roots. "[This] will become a must-visit fan destination where Harry Potter enthusiasts can engage with interactive experiences and numerous photo opportunities as they step into the magic."
The photograph in this article comes from Google Maps street view, while the drawings come from Warner Bros. The drawings show ideation for the exterior of the store. It may look like this, it may look completely different from this – we shall see!
Where is the Harry Potter store in NYC?
The Harry Potter store can be found at 935 Broadway in New York City. This is right across the tiny street from the Flatiron building, about a block and a half from Madison Square Park. Even before its windows and doors are adorned with Harry Potter designs and goods, this building looks like it'd be right at home in the Wizarding World, be it modern Harry Potter or the 1920s world of Fantastic Beasts.
When this article is set to go live, the store has not yet opened. But the space has been acquired, and you'll find it open soon. UPDATE: The Harry Potter flagship store opening is set to take place in "Summer 2020." Summer 2020 in New York City begins in mid-June, but we'll find the exact date of the Harry Potter flagship store in NYC soon.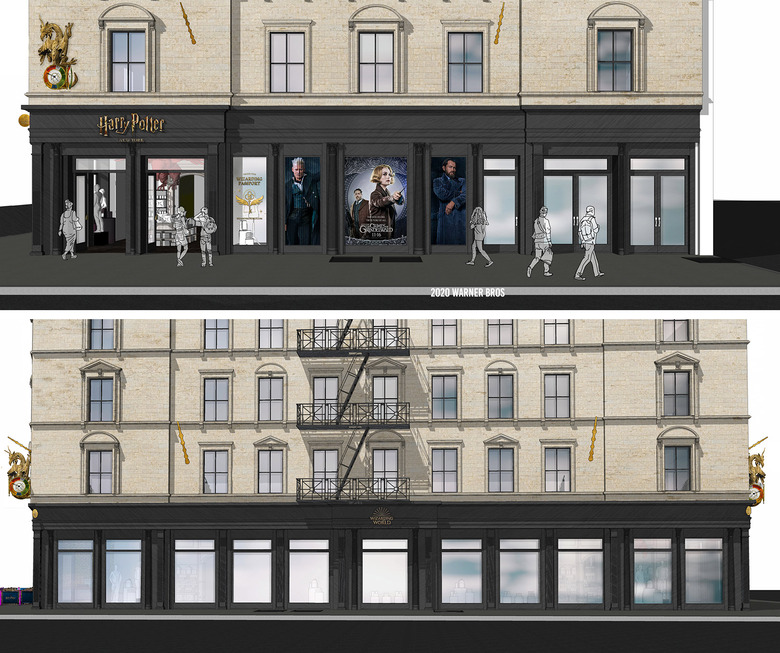 That building looks familiar
If you've been to the Flatiron District in NYC, you've seen this building. It's "full" name is 935-939 Broadway, also known as 159-161 Fifth Avenue, on 5th Avenue and 22nd-street. This building is a 5-story Italiante-style building built starting in 1861, completed in 1862.
This building is certainly old enough to feel at home in the age of Fantastic Beasts. It's a design that's classic enough to feel "old world" like the buildings found throughout Wizarding locations like Diagon Alley.
Per the official Wizarding World article called "The New York that shaped Fantastic Beasts," they mention the Flatiron Building specifically.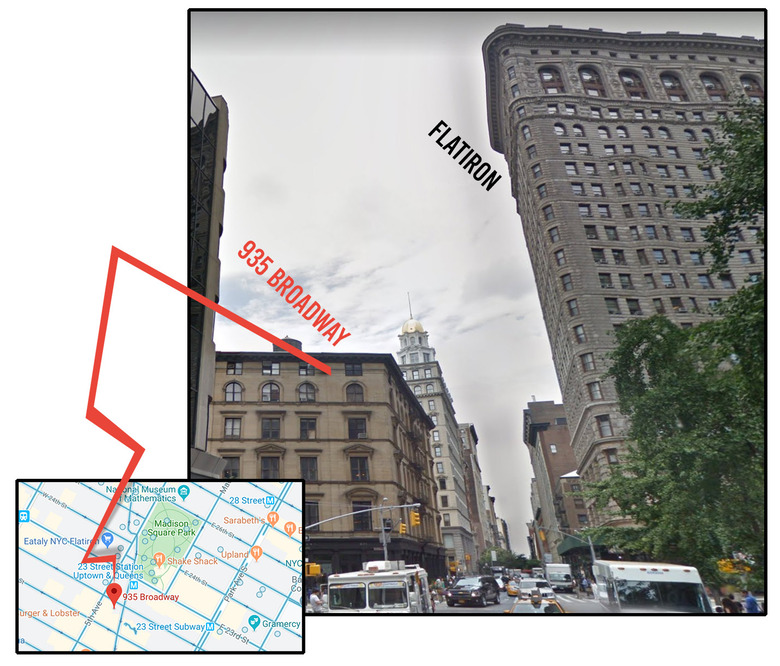 "One of the most iconic and enduring buildings in New York, the Flatiron Building is key in creating the iconic silhouette of New York in the 1920s," wrote the official Wizarding World of Harry Potter writer (originally posted to Pottermore). "It almost reminds us of magical buildings themselves, like Grimmauld Place squished into a dingy, terraced street."
Once the Harry Potter flagship store is installed at 935 Broadway, it'll be easy to suspend one's own disbelief and step into the Wizarding World for real. Cross your fingers it's ready in time for Fantastic Beasts 3 (UPDATE: Looks like that'll be out November 12, 2021, so they'll have plenty of time, one would hope!)