NVIDIA: WinCE is priority over Android for Smartbooks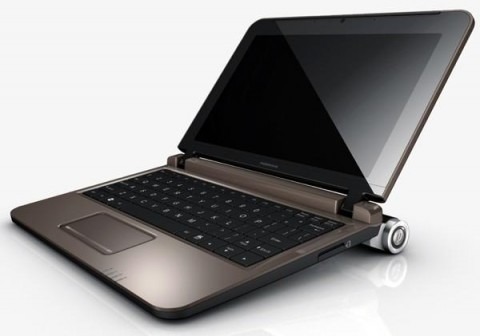 Microsoft and NVIDIA are working together to optimize Windows CE for Tegra-based Smartbooks, with NVIDIA exec Mike Rayfield describing Android as having a "rough user interface".  Windows CE, meanwhile, has a "low memory footprint and a good collection of apps" and "is a rock-solid operating system that has been shipped billions of times" claimed the general manager for NVIDIA's mobile business unit. After the cut: 1080p Tegra Smartbooks and more on the Tegra Zune HD rumors
Their work centers on best balancing Windows CE's use of the 750MHz ARM11 processor and the 1080p high-definition capable graphics chipset that make up Tegra.  The upshot will be longer battery life and improved graphical capabilities, such as 1080p output via HDMI.  NVIDIA is still working with Google to develop a Tegra-friendly Android build, but it will be around a year before there's a version suitable for Smartbooks he suggests. 
One of the key drawbacks for Android in Tegra implementations is its lack of hardware graphics acceleration support.  All video and graphics rendering is currently done in Java code, which Rayfield says is too slow for HD; Google would not comment on Rayfield's statements.
Rayfield also declined to comment on recent claims that Microsoft have decided to use NVIDIA's Tegra platform for their upcoming Zune HD PMP.  "Microsoft hasn't confirmed that," he told Computerworld, "so until they comment, I can't."  However he did confirm that NVIDIA are working to optimize Tegra for use with Windows Mobile, a fact which will likely reignite speculation that upcoming Microsoft smartphones might use the HD-capable platform.
[via WMPowerUser]