NVIDIA Updates 3D Vision Glasses: Less Cost, More Battery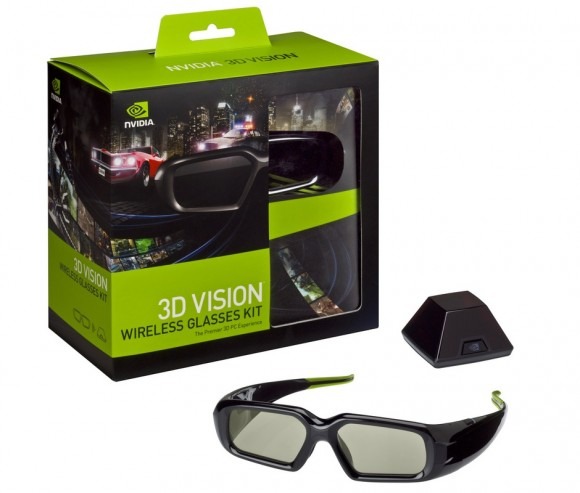 NVIDIA's 3D Vision technology has been a common check-box on the spec sheets of most of its recent video cards, and now the company is making the necessary glasses and other hardware more affordable. The new NVIDIA 3D Vision Wireless Glasses Kit is priced at $149, a $50 cut from the original price, despite offering 50-percent more battery runtime.
The updated glasses run for up to 60hrs on a single charge – the old set only managed 40hrs – but otherwise operate in the same way, and of course the new emitter can be used with either the first or second gen specs. NVIDIA has also cut the price of extra pairs of glasses, to $119.