NVIDIA TegraZone Anniversary Reminder - Celebrate with Sonic!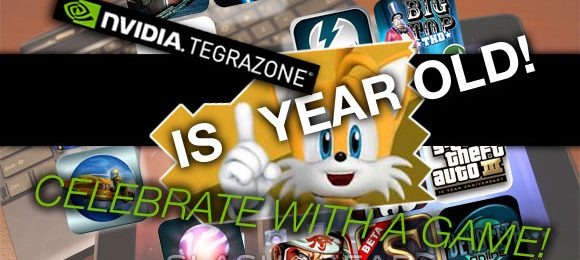 It's time to keep on rolling out on the NVIDIA train as the one year anniversary of the gaming hub known as TegraZone continues! This week it's time to celebrate with no less than a whole new Sonic the Hedgehog game and an Anniversary Game Pack for you and yours as well! As NVIDIA celebrates the first full year of providing awesome Tegra-tuned games to the public, so too should you join us for a game of Sonic 4: Episode II and a few bonuses along the way as well – TF300 tablet with the Tegra 3 inside, here we come!
This first anniversary comes alongside NVIDIA's own "TegraZone Annual Players Choice Awards" which can get you in on one of their seven ASUS Transformer Pad TF300 packs for voting on which NVIDIA-optimized game you love best. Head on over to NVIDIA's TegraZone mobile voting site to get in on that action right this second. If you're not in to links, you can also scan the QR-code you see here to get connected directly – whatever's best for you, man!

Then listen to this: the folks at ASUS and NVIDIA are bringing the action to fans across both SlashGear and Android Community's readership with a few more packs that you'll be able to get on if you miss the chance via NVIDIA. Check out both sites to see how an ASUS Transformer Pad TF300, a TF300 keyboard dock, a Logitech game controller, and a Jawbone Jambox Speaker in sweet NVIDIA green can be yours this week. Full details on that can be found in the first TegraZone Anniversary Game Pack post we posted last week – celebrate!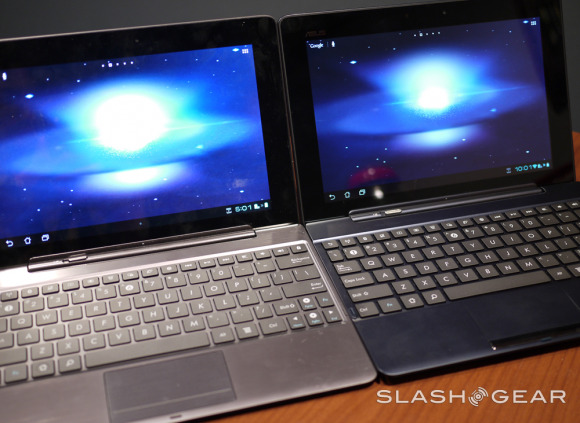 Then while you're at it, be sure to check out Sonic 4 Episode II, aka Sonic 4 Episode II THD in our hands-on look both below this paragraph and in our hands-on experience pre-release post – and note that it's on the market right now as well, as you read! Grab it from the TegraZone!