NVIDIA Tegra 3+ and LTE revealed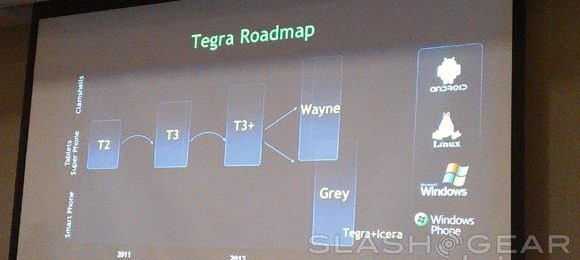 This week NVIDIA has revealed a roadmap which shows the future of their mobile processor line including an upgraded Tegra 3 called T3+, with code-names Wayne and Grey splitting off in the third quarter of 2012 with LTE. Grey specifically will have access to LTE data speeds, with Tegra and Icera hardware being part of this sector for NVIDIA. The folks at NVIDIA have also shown their intent to work with such platforms as Linux, Windows, and Windows Phone in their Tegra line.
This set of futures solidifies what we expected to come from the NVIDIA camp for mobile processors as thus far NVIDIA has had no dual-core or more architecture with LTE capabilities. The name Icera should ring a bell for you, it being featured back in February of this year as NVIDIA's new modem complete with voice-over-LTE. This innovation should have Tegra back in the good books for those now needing the speed of LTE throughout the USA.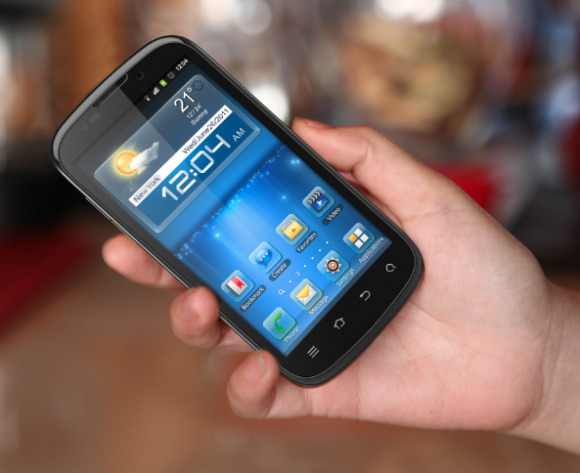 NVIDIA showed several of these names, including Grey and Wayne, back in 2011 when they first showed their superhero roadmap for multi-core processors. Each of the names is taken from a superhero, Tegra 3 originally called Kal-El (aka Superman), while Grey is Jean Grey (aka the Phoenix) and Wayne is of course Bruce Wayne (Batman.) This roadmap lets us know that yes, indeed, NVIDIA does have great things continuing to fill their future in the mobile world.
Can't wait to see what's next!
[via Vincent Nguyen]