NVIDIA Tegra 2 tablets and "other" devices headed to MWC 2010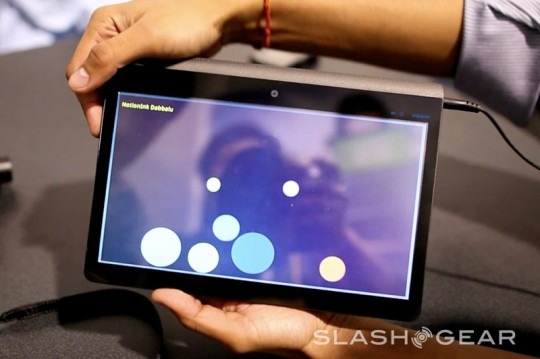 There was no shortage of NVIDIA Tegra 2 tablets at CES 2010 earlier this month, but the latest rumors suggest that the company will be bringing along even more hitherto-unseen hardware to Mobile World Congress 2010 next month to show just how special the 1080p-capable chipset is.  Fudzilla's sources have tipped not only a couple of new tablets but "other" devices, and their presumption is that these might include smartphones.
We're not so certain that smartphones are the next place for Tegra 2 to show up – after all, NVIDIA did say at the launch of the chipset that the original Tegra would stay on sale alongside it, targeted at phones – but given MWC 2010 obviously has a cellular focus whatever is on show is likely to pack onboard 3G.  SlashGear will be at the show to bring you news on all the best products.
[Pictured: Notion Ink Adam prototype; more here]