NVIDIA shows some Tegra Note 7 love with Android 5.1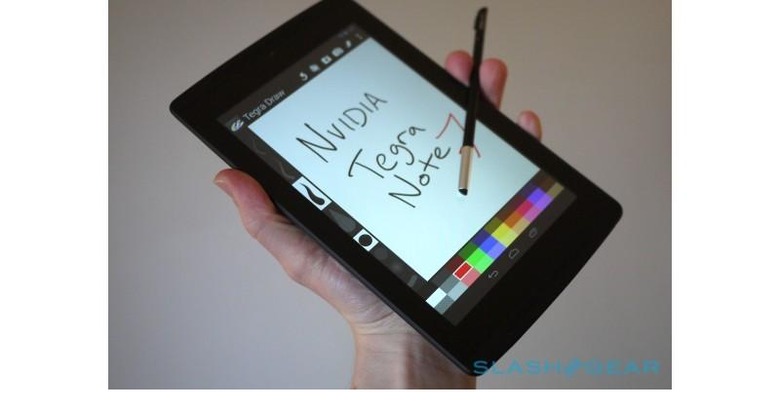 If you've invested in one of a few "NVIDIA Tegra Note 7" tablets, sold by other companies of course, and have been green with envy over all the attention showered on NVIDIA's SHIELD devices, then maybe its time for a change of color. Somewhat out of the blue, NVIDIA rather quietly started to roll out a massive OTA update to the stylus-enabled tablet, pulling the Tegra Note 7 from Android Jelly Bean and right into Android 5.1 Lollipop territory, extending the device's lifetime by just a bit.
The NVIDIA Tegra Note 7 is a unique device, and we don't mean that in a good way only. Its primary purpose was to showcase NVIDIA's graphics chips chops in a non-gaming way, the first to bear its DirectStylus tech to some rather artistic effect. But unlike NVIDIA's SHIELD line, the company doesn't directly manufacture or sell the Tegra Note 7, letting others like EVGA or Zotac to do the heavy lifting.
Check out our review of the EVGA Tegra Note 7 for more details.
The tablet has largely been supplanted by the SHIELD Tablet, which has an improved DirectStylus and a bigger gaming bent. It seems then, that the Tegra Note 7 was doomed to obsolescence. The last major update it received was back in late 2013 when it was updated to Android 4.3. We can't really complain that much now since this new update is an almost literally world-changing jump.
Android 4.3 to Android 5.1 is no small jump. Luckily, NVIDIA is quite used to it by now, having gone through the same process with its other Android devices. Aside from all the changes that Lollipop brings, the update also adds some features to the Tegra Note 7's art app and DirectStylus pen. Some users are reporting, however, that the update negatively impacts battery life, which could be due to any number of those major changes.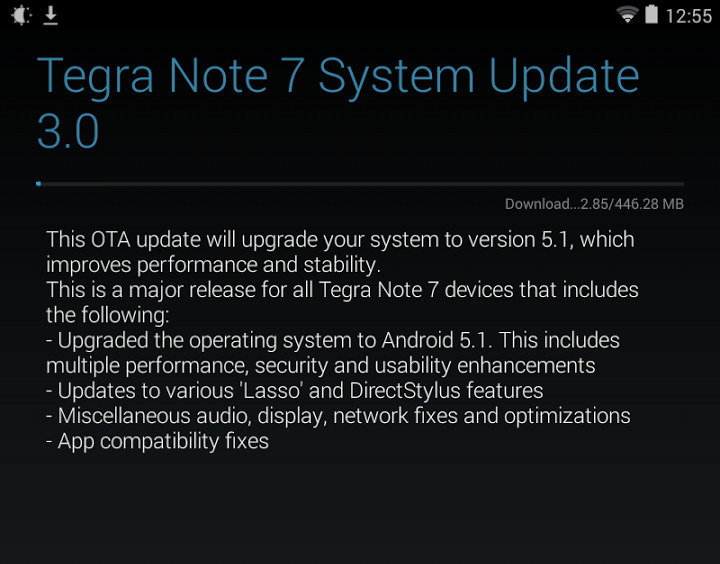 The Android 5.1 OTA is reported to be rolling out to most Tegra Note 7 with one exception. The HP Slate 7 Extreme, though based on the same design, is quite different. In this case, the update won't come directly from NVIDIA like normal and will have to pass through HP first.
VIA: Liliputing