NVIDIA SHIELD Update Boosts Remote PC Play To Up To 1080p Res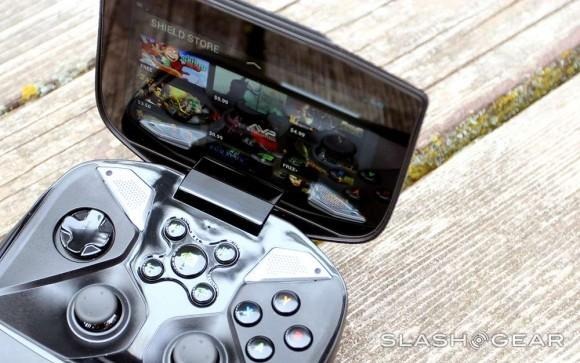 NVIDIA has released a new update for SHIELD that boosts the quality of GAMESTREAM play when the Android console is paired with a gaming PC, enabling new control methods, and making better use of the device's own display. The OTA update, which is headed out to SHIELD owners today, means that PC gaming over WiFi with the console can now run at up to 720/60p resolution; settle for a wired ethernet connection – for which you'll need a microUSB-to-Ethernet adapter) and you can have up to 1080/60p video.
According to NVIDIA, GAMESTREAM WiFi performance has also been improved, so those opting for wireless connections should have more stable video too.
As for the changes to full-screen play, after the update SHIELD will gain an option to auto-hide the status bar at the top of the display. Instead of being permanently shown, it'll be summoned with a downward swipe from the top of the screen.
That, NVIDIA points out, will leave more room for gameplay, important when you consider that the SHIELD has a 5-inch screen.
The other changes the update brings are to control and community features. There's now the ability to use the gyroscope for navigation rather than the analog thumbsticks, and Android FPS games that would regularly use touch-swipes to look around will now get better support when using the right thumbstick instead.
There's also a new "accelerated cursor" option for when using the joystick as a mouse controller. Finally, the community profiles have been rolled out in beta, so that SHIELD gamers can share, browse, and rate gamepad mapping profiles.
This month, NVIDIA added GAMESTREAM remote play support for Assassin's Creed IV: Black Flag, Batman: Arkham Origins, Battlefield 4, and Call of Duty: Ghosts on the PC.