NVIDIA SHIELD TV Teams With Alexa, Comes With Echo Dot For Short Time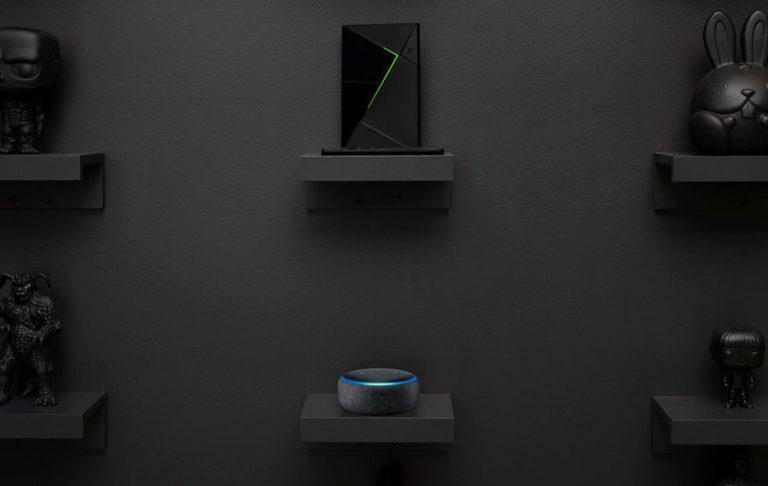 We may receive a commission on purchases made from links.
Amazon Alexa is the latest on a list of smart home and smart assistant services that work with NVIDIA's Android TV device, NVIDIA SHIELD. Today we're going to take a peek at the steps required to connect an NVIDIA SHIELD to Amazon's Alexa system – starting with the Amazon Echo Dot. This system works with a variety of Amazon Echo devices (with Alexa inside), but NVIDIA's just released a bit of a combo on Amazon and Best Buy with the SHIELD TV and Echo Dot – for a limited bit of time.
To begin connecting NVIDIA SHIELD TV and an Amazon Echo device (with Alexa), users will need to open their Alexa app on a mobile device. Assuming the app is updated, users will need to tap the Menu button, tap "Skills & Games," then search for "NVIDIA SHIELD TV." Once NVIDIA SHIELD TV is located, select and press "Enable."
Below you'll find a list of commands that'll work right out the gate with NVIDIA SHIELD and Alexa. You'll need to make these commands with your Amazon Echo device – your NVIDIA SHIELD's mics won't respond to Alexa. With your Echo device, the following commands can connect the NVIDIA SHIELD.
Getting Started
"Alexa, turn on SHIELD."
"Alexa, turn off SHIELD."
Controlling The Volume
"Alexa, set volume to 80 percent on SHIELD."
Opening Entertainment apps
"Alexa, open Prime Video (on SHIELD)."
"Alexa, open HBO NOW (on SHIELD)."
Using Media Controls
"Alexa, pause (on SHIELD)."
"Alexa, play (on SHIELD)."
"Alexa, next (on SHIELD)."
"Alexa, previous (on SHIELD)."
"Alexa, fast-forward ten minutes (on SHIELD)."
Navigating SHIELD
"Alexa, go to settings (on SHIELD)."
"Alexa, go home (on SHIELD)."
"Alexa, go to control settings (on SHIELD)."
NVIDIA teamed up with Amazon to enable Alexa command compatibility with the SHIELD TV. They ALSO made a bit of a deal for sales. Now until November 10th, 2018, users that buy an NVIDIA SHIELD TV from Amazon or Best Buy will get an Amazon Echo Dot (3rd Gen) for free. This is on Amazon if you select SHIELD with remote and "Streaming Media Player with Free Echo Dot." That'll cost approximately $180. Have a peek at our original NVIDIA SHIELD (Gen 2) Review to learn more about this smart television device.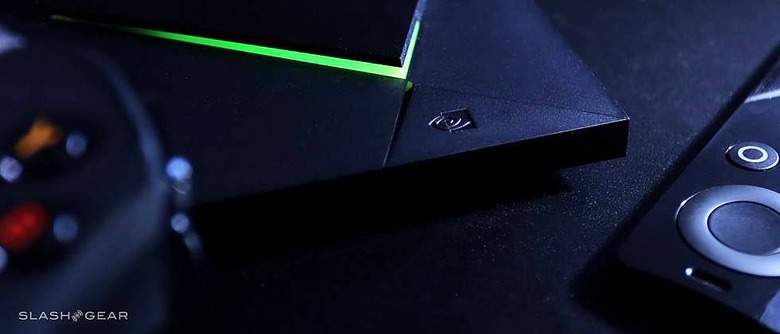 Those NVIDIA SHIELD TV users (that already own a SHIELD) will find "an exclusive discount" on the Echo Dot (3rd Gen) "in your Inbox." Your inbox won't include anything unless you were or are an NVIDIA SHIELD rewards program member. That's free, too – and it's available through NVIDIA dot com.
If you're not already a part of the SHIEND rewards program, to sign up you'll need your SHIELD Product ID and Device Serial Number. To find these, select Settings, About, Status, Serial Number. Once there, tap, press, or click the Serial Number button three times. This should open a new screen that shows both the Serial Number and the SHIELD product ID. Head back to NVIDIA's SHIELD Rewards and discover the extent of this big to-do for yourself.
SlashGear uses affiliate links, and sometimes if you buy something we'll get a small cut of the sale.