NVIDIA SHIELD Tablet (OG) Marshmallow update incoming [UPDATE]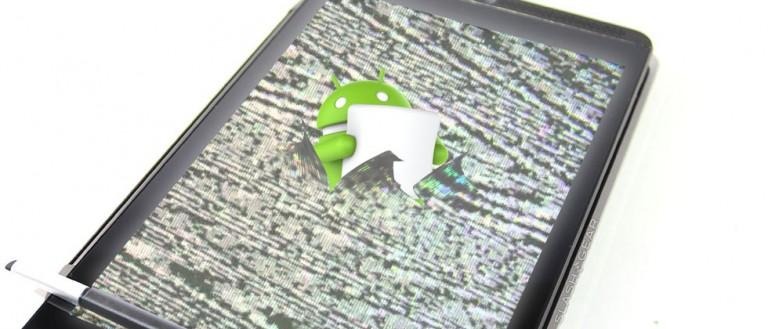 The original NVIDIA SHIELD Tablet – not the K1, that is – will be receiving an update to the latest version of Android OS imminently. This comes after the NVIDIA SHIELD Tablet K1 received the same update last month, bringing on Android 4.0 Marshmallow to the slightly different release. This upgrade for the original NVIDIA SHIELD update goes by the name Upgrade 1.1, bringing "important system enhancements and bug fixes," as well as "optimized behavior of legacy apps that lead to instances of increased power consumption."
Much like the K1 update, this NVIDIA SHIELD Tablet update brings on all the goodies that Marshmallow provides. Up front and center is Google Now on Tap – pulling up from the center bottom of the display brings you a batch of information based entirely on the content on your screen and inside the app you have open. It's creepy and indispensable all at once.
SEE: The NVIDIA SHIELD Tablet portal
Also coming is a set of UI upgrades, like further personalization Home and Lock Screens, Google Now voice commands from the lock screen, and personalization of the Quick Settings menu.
This update also delivers "improvements to App Standby poster" as well as Bluetooth Low Energy scanning power efficiency for overall longer-lasting battery action.
Those of you that work with microSD cards for storage expansion will now be able to work with Adaptable Storage. This means you'll be able to integrate microSD card storage with device's main internal storage, the likes of which are then auto managed by the system.
This upgrade will be delivered automatically to your tablet this week. Upgrades will come to Wi-Fi versions of the tablet globally, and International (Europe, Korea, Japan) LTE versions first.
NVIDIA suggests that the USA LTE versions of the tablet will get the update "in the near future".
[UPDATE] It seems that NVIDIA hit a bit of a snag with this update, enough for it to halt the rollout of Android Marshmallow to the original SHIELD Tablets until further notice. Apparently, some, but thankfully not all, users have started experiencing Wi-Fi problems ever since upgrading to OTA 4.0. While NVIDIA offers some troubleshooting tips, those may or may not fix the matter. NVIDIA is still in the dark about what has caused the bug for some but not all.