NVIDIA SHIELD pre-orders up today: partners rally for early bump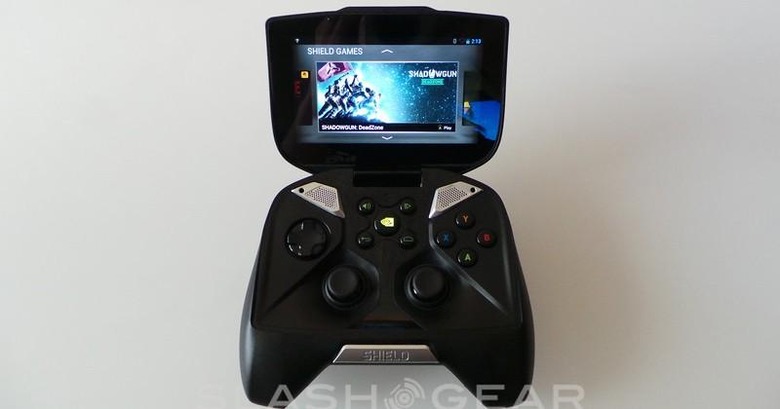 Due to an apparent collaborative request from NVIDIA's retail partners aiming to carry their new SHIELD device, it would appear that the device's pre-order date has been bumped. But where situations such as these generally have delays in mind, this change in the minds of the market rulers is in favor of an earlier time for consumers to join in on the purchase of this device. In other words: where the pre-order date for SHEILD for the public was the 20th of this month, it's now today, May 17th.
The device formerly known as Project SHIELD will be coming from the same set of retail partners as it was when its first availability was announced before Google I/O. This change of heart affects each of the set: NVIDIA's pre-order page, Newegg, and Gamestop in the USA and Canada Computer in the Great White North. It's just Micro Center that's not got a pre-order page prepared at the moment – they'll be going live inside the next few days.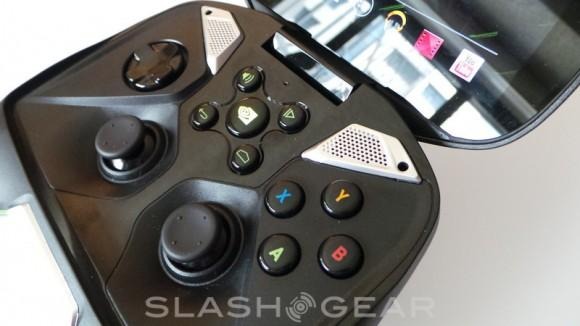 SHIELD retains its specifications outlined in detail earlier this week, it being an NVIDIA Tegra 4 quad-core processor-powered gaming Android clamshell-style gaming handheld device made for both local and streaming game content. Utilizing the Tegra 4's 72 GPU cores for graphics prowess, this machine is being marketed as both the highest-powered Android gaming device on the market while it brings streaming PC gaming at the same time.
It's important to note, mind you, that the PC gaming streaming abilities SHIELD employs will not be launched in their full, finalized form when the device ships. Instead, NVIDIA suggests that this part of the equation will remain in Beta for an unspecified amount of time – but not so long that we imagine users will be freaking out.
Have a peek at the PC streaming abilities of this device as well as some Android gaming above in a couple of SlashGear's several hands-on demos with this device as it inches closer to a final release. Expect shipping to take place sooner than later.