NVIDIA reveals 'Vault 1080' mod for Fallout 4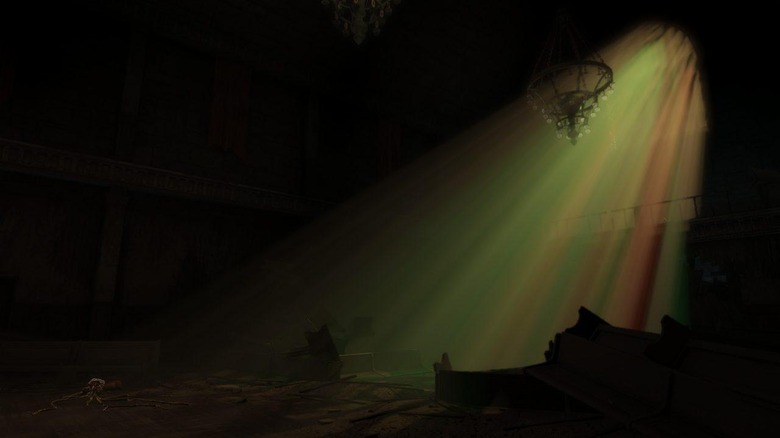 NVIDIA recently unleashed a slew of new graphics cards, but judging from a new announcement on the NVIDIA blog, that isn't all the company has been working hard on. NVIDIA announced today that it will soon be releasing a mod all its own for Bethesda's Fallout 4, and just as you'd expect from a company that primarily deals in GPUs, this one is meant to push graphics cards a bit harder than the base game.
In NVIDIA's mod, players will discover and eventually make their way through Vault 1080, which is aptly named given the recent reveals but breaks with the Vault numbering conventions nonetheless. Once they discover the vault, they'll meet residents who have grown accustomed to the darkness – so much so, they've started to worship it. The company describes these vaultdwellers as "not the friendliest bunch," and hints that there may be a darker mystery to unravel beyond encountering a bunch of people who have gone insane after being locked inside an underground vault.
NVIDIA promises that its Vault 1080 mod will use volumetric lighting "in ways not seen in the standard game." Judging from the trailer below, there will also be heavy use of shadows, and NVIDIA says they'll be "more realistic and velvety than ever." Have a look at NVIDIA's teaser for Vault 1080:
While Fallout 4 isn't exactly a horror game, that certainly seems to be the direction NVIDIA went in with Vault 1080. The mod will be going live on Bethesda.net on September 2, and NVIDIA hasn't said if it'll be hosted at other places like Fallout Nexus or the Steam Workshop. Are you going to give Vault 1080 a spin when it launches?
SOURCE: NVIDIA