NVIDIA reveals desktop-class GTX 980 in a laptop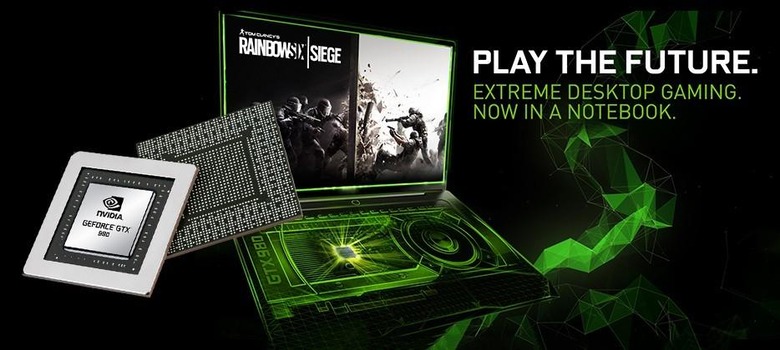 While NVIDIA has previously suggested they had the ability to bring desktop graphics to a laptop, never before have they actually pushed a desktop card to a laptop machine. Today they've revealed that they're bringing the desktop-class GPU GTX 980 to the laptop space. A laptop such as this will have a GPU therefor with 2048 CUDA cores, a base clock of 1126, boost clock of 1216, memory clock at 7GBPS, 4GB of RAM, and a 256-bit memory interface.
The notebooks that this GPU will be going in, NVIDIA says, will have 4-8 phase power supplies. Normally a laptop has half that, meaning these laptops are going to be able to take some serious graphics jamming.
NVIDIA is working with manufacturers to bring unlocked CPUs and GPUs to these notebooks so they can readily be considered enthusiast-made. You'll get "enthusiast controls" with these notebooks, and every one of them will be "built for overclocking."
These enthusiast controls will allow you to tweak fan controls, adjusting your fan curve – that's how fast the fan goes dependent on temperature.
In short – it's a full desktop GPU in a notebook. It's real. You'll see VR optimizations as well, so VR becomes far more mobile than before.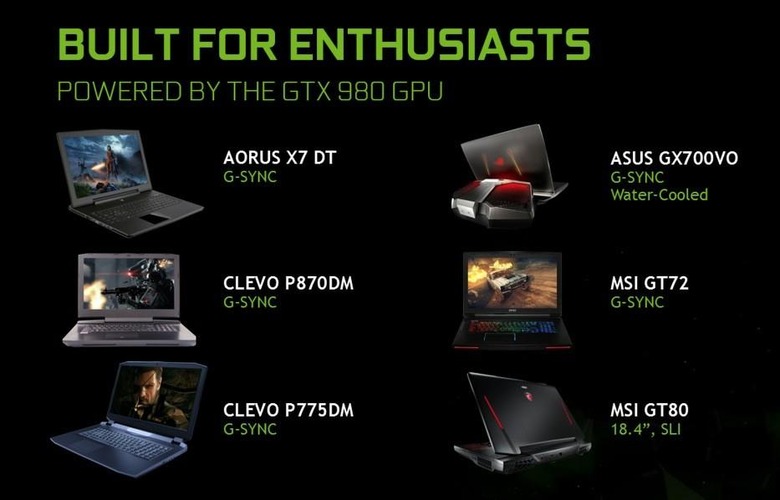 Notebooks with GTX 980 GPUs inside will be launching immediately if not soon from a variety of manufacturers. See the image above to discover the first wave!