NVIDIA Quadro M6000 detailed for graphics pros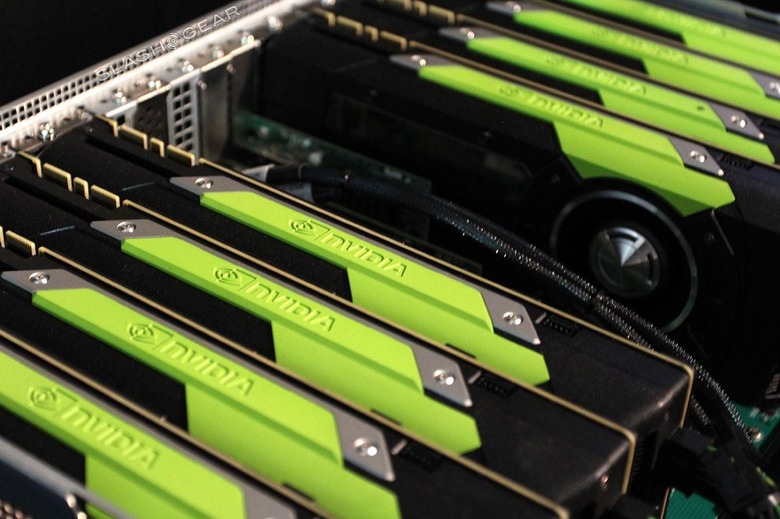 Almost in silence – in the wake of the re-reveal of the GTX TITAN X, NVIDIA has revealed information about the Quadro M6000 graphics card for professionals. This beast of a card works with a Maxwell GM200 graphics core – much like the Titan X, but here we've got far more unlocked performance for those that need to bring the big guns to graphics display – like Deadmau5. This card works with 3072 CUDA, 6 Graphics Processing Clusters, and four Streaming Multiprocessor Units, and 128 cores per SMM block.
The M6000 cards (all EIGHT of them) above are running a light-based 3D imaging demo at GTC 2015. The M6000 card you're seeing below is being shown at the same event by PYN.
You'll find that this card has specifications very similar to those of the NVIDIA Titan X. The big difference here is the aim – this unit is made for those that process graphics for a living, while the Titan X is made for gamers.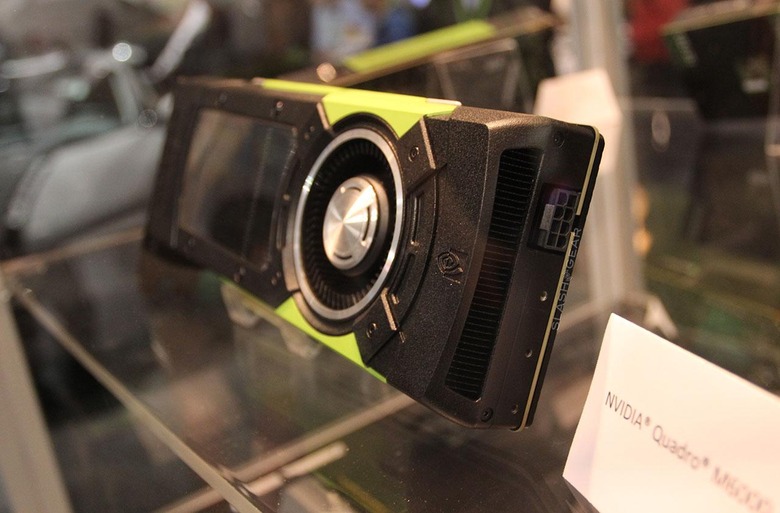 Have a peek at the display ports and you'll see one more DisplayPort and one fewer HDMI port – aimed at graphics pros, not gamers.
GPU: 28nm GM200CUDA Cores (single precision): 3072TMUs (Texture Units): 192ROP Units: 96Base Clock: 988 MHzMem Interface: 384-bitMemory: 12GB GDDR5Bandwidth: 317 GB/sTDP: 250 WattsPower Connectors: 1x 8-pinDisplay Ports (output): 4x DisplayPort 1.2, 1x Dual-Link DVINOTE: This article incorrectly stated TDP at 225 Watts as well as an extra 1 x 6-pin connector – corrections have been made!
The Quadro M6000 is made to support up to four 4K-resolution displays natively. Ultra-high resolution displays, four of them, all powered up at the same time: 4096 x 2160 at 60 Hz with 30-bit color, all ready to roll at one time.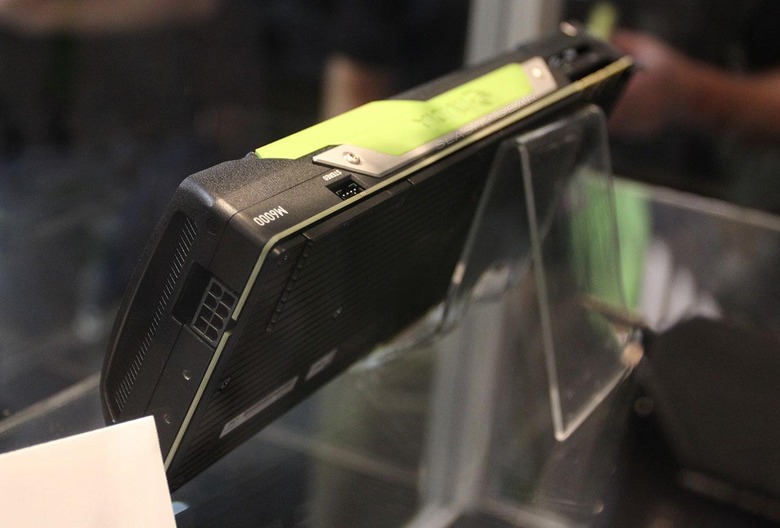 This system works with 3D Stereo Support, NVIDIA GPUDirect Support, Quadro Sync Compatibility, NVIDIA nView Desktop Management Software Compatibility, HDCP Support, and NVIDIA Mosiac.
Have a peek at our GTC 2015 tag portal for more NVIDIA graphics action through the week.