GeForce GTX Titan X detailed and priced by NVIDIA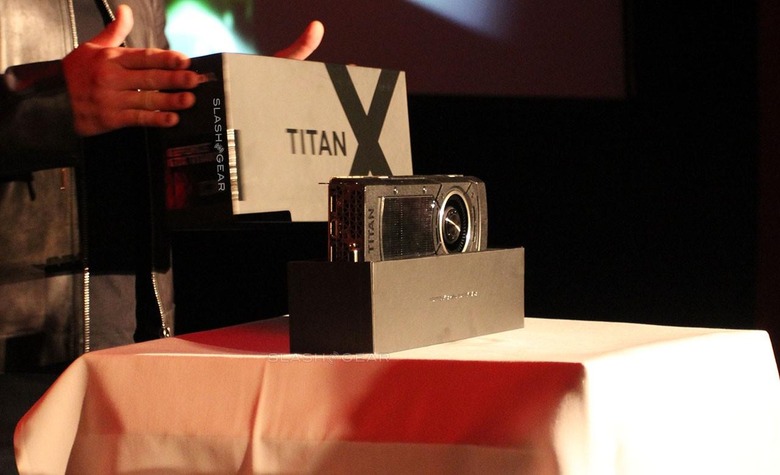 Today NVIDIA has revealed their newest, most powerful graphics card to the public: GeForce GTX Titan X. This device was teased at the Epic Games keynote earlier this month at GDC 2015 – here at GTC 2015, it's being revealed in full. This card works with NVIDIA's GM200 GPU, rolling with 3072 CUDA Cores, a 384-bit memory interface, 7GHz memory clock, and peak memory bandwidth of 336.5GB/sec. That's a cool 50% increase over the peak bandwidth of this card's release predecessor, the GeForce GTX 980 (have a peek at our GTX 980 Review to get an idea of where we're going from here).
The GM200 GPU is very similar to the GPU found in the GTX 980. From here to there display and video engines are unchanged. Also unchanged is overall double-precision instruction throughput – still 1/32 the rate of single-precision instruction throughput.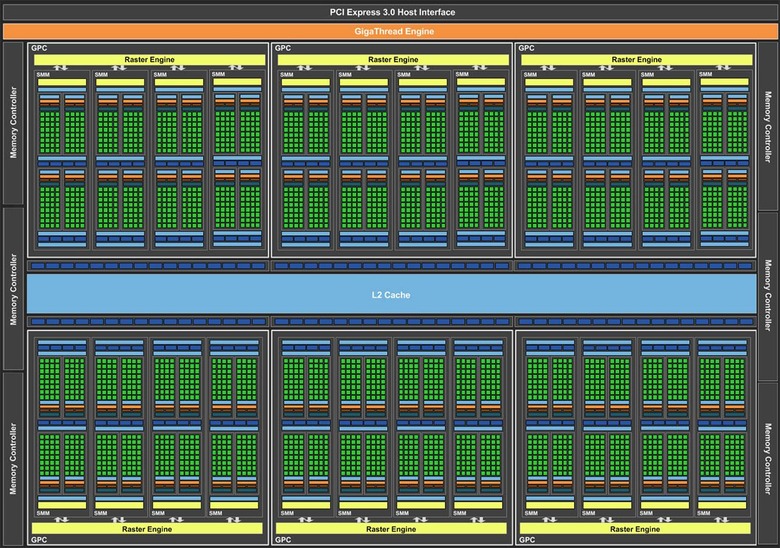 Above you'll see the full NVIDIA GM200 Block Diagram.
This card works with the following specifications -note that these are DIFFERENT from what was leaked earlier this week! In the end, only official word will do!
GPU: 28nm GM200CUDA Cores (single precision): 3072TMUs (Texture Units): 192ROP Units: 96Base Clock: 1000 MHzBoost Clock: 1075 MHzMem Clock: 3505 MHzMem Interface: 384-bitMemory: 12,288MB GDDR5Bandwidth: 336.5 GB/sTDP: 250 WattsPower Connectors: 1x 8-pin, 1x 6-pinDisplay Ports (output): 3x DisplayPort, 1x HDMI, 1x Dual-Link DVI
One example used to suggest GTX Titan X's speed this week by NVIDIA onstage at GTC 2015: "AlexNet training on an Intel Xeon takes 43 days. TITAN X with cuDNN takes 2.5 days."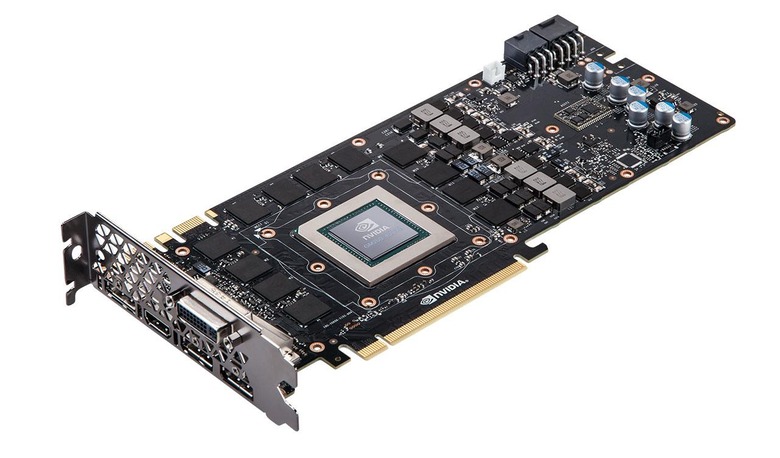 This card will cost users $999 USD. That's MSRP – we'll know more about different iterations from varied vendors in the near future.
Stick around our Gaming hub as well as our GTC 2015 tag portal for more on the next generation in graphics processing power the rest of this week!