NVIDIA Project SHIELD behind-the-scenes suggests release is near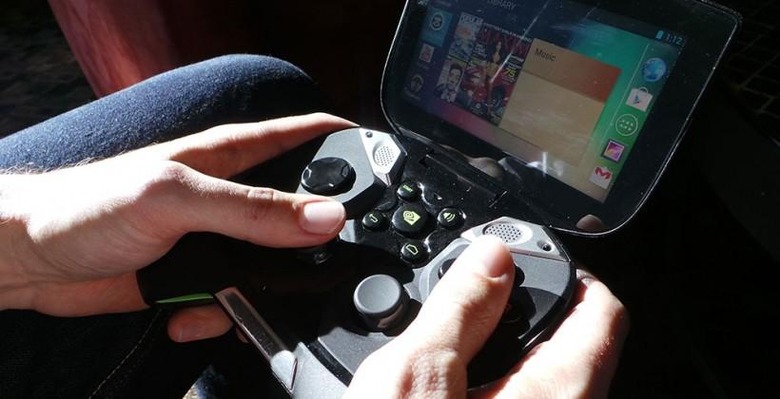 The mobile gaming device known as Project SHIELD is nearly ready to be launched to the public in its final form, NVIDIA making it clear today that they're far beyond the point of no return. The company that brings the mobile world its Tegra processors for Android devices and high-powered desktop computers their GeForce GTX processors for superior gaming have shared a miniature behind-the-scenes look at the device that will tie the two worlds together, showing how close this device is to the real world here in the spring of 2013.
We're just days away from Google I/O 2013, this heralding the introduction of new services from the source of Android, if not new products as well. As such, it's no surprise that companies like NVIDIA are preparing for the storm of excitement with announcements of their own, starting right here with a peek at the production of the device they introduced to the world earlier this year.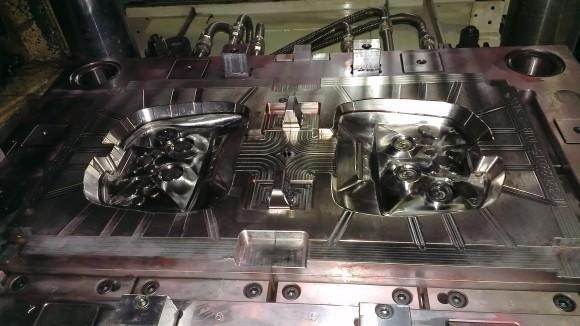 What you're seeing above is a mold used to create the final casing for Project SHIELD as it exists today. As this mold is being presented by NVIDIA as a finished part of this puzzle, we can only assume that the final product is well on its way.
According to NVIDIA, the casing for Project SHIELD is made starting with an injection of polycarbonate material into the the RHCM (Rapid Heat Cycle Molding) tool you see above. This is done at a terrifying 10,800 PSI and 300 degrees Celsius, says NVIDIA, while the mixture is made up of 90% Sabic 500ECR-739 PC and 10% glass. That's a mixture that's rough and tough yet lightweight for easy carrying.
This device retains much if not the entirety of the look it did when we first saw it back at CES 2013. There it also had a set of specifications that have stuck – a 5-inch 720p HD touchscreen display, NVIDIA Tegra 4 processor inside, and connectivity with the user's GeForce GTX-toting gaming PC at home over their wireless network for full-sized PC gaming in a hand-held package.
The NVIDIA Project SHIELD device is the first all-NVIDIA-made mobile device the company has ever made. It'll be sold by NVIDIA straight to consumers and will be found in retailers across the United States by the end of the year – and likely much sooner than that. Have a peek at SlashGear's Project SHIELD tag portal for more demonstrations with this device and stick around for more action in the near future as well!