NVIDIA MWC 2012 invite teases world's first quad-core phone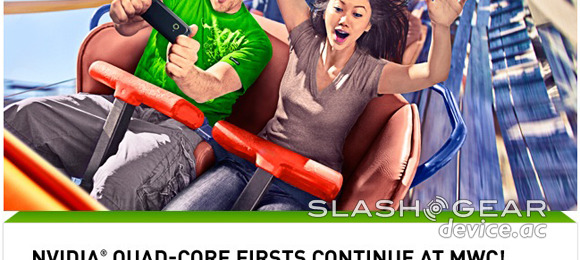 As the 2012 edition of Mobile World Congress quickly approaches, NVIDIA sends its invite to a series of events, the ultimate subject being their quad-core Tegra 3 processor sitting on a smartphone! This reveal will end up being the first time we've seen a quad-core System on Chip working on a device smaller than a tablet, and in true classic fashion, will mark one year exactly since we first laid eyes on the original announcement of Tegra 3, then code-named Project Kal-El. Superman has since landed on the Asus Transformer Prime and will soon find its way onto several other tablets, also perhaps being released at this same set of events.
NVIDIA has come strong to the show with not only a massively impressive first release of their chip on the Transformer Prime, but with detailed descriptions of how their processors work and why we should be jumping for joy at them. As for how excited we should be for Tegra 3 on smartphones, well, just look at the rumors! Just this morning we had another note come through on the HTC Edge, a device that will almost certainly be coming to the MWC 2012 stage with a Tegra 3 processor under the hood.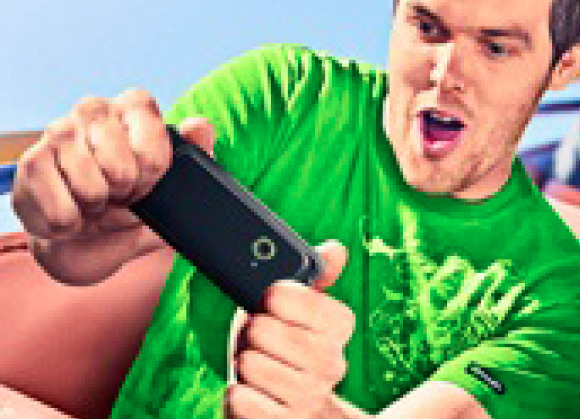 And you can bet we'll be there at Mobile World Congress 2012 to bring you all of the NVIDIA action as it drops, including but not limited to phones, tablets, and straight up Tegra 3. You can bet there's also going to be some LG smartphone action here as well – check the image above to get an idea of what that LG device might look like. Also watch the MWC 2012 and Tegra portals for more up to the minute updates about the whole show! Meanwhile check the power -