NVIDIA Iray VCA tells designers to ditch prototyping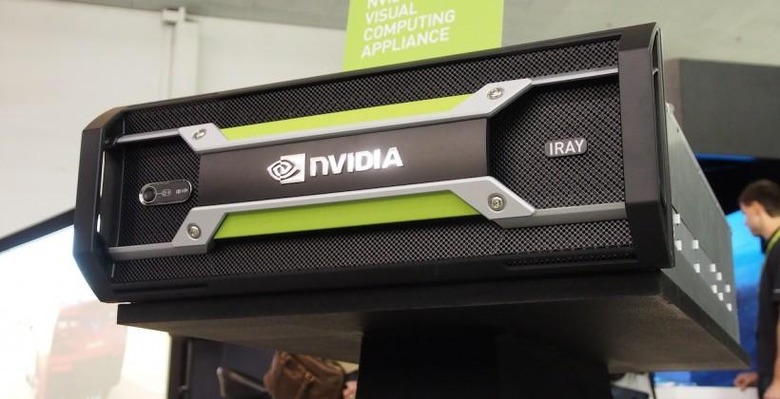 NVIDIA's Titan Z isn't the only massively-powerful graphics system the company has for GTC 2014: there's also the $50,000 Iray VCA, aimed straight at designers aiming to bypass physical prototypes. The stackable, scalable box promises to replace a workstation cluster, containing eight of NVIDIA's fastest GPUs for a total of 23,040 CUDA cores.
Each of those GPUs gets 12GB of memory, meanwhile. There's also 256GB of system memory to go with 20 CPU cores, along with a 2TB SSD for storage; the OS is Linux Cent, with NVIDIA's own Iray software and cluster manager on top.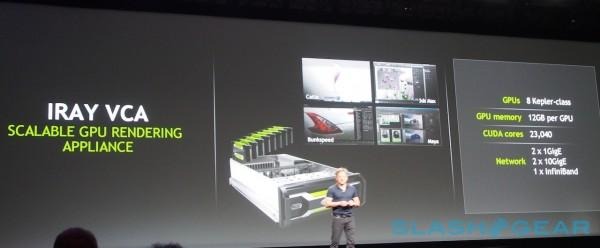 Connectivity, meanwhile, includes two 1GigE ports, two 10GigE (SFP+) ports, and a single InfiniBand port. NVIDIA envisages the Iray VCA living in a data center and simply being called upon by whichever design team requires its crunching abilities at the time.
Out of the box there's support for Catia and 3ds Max, with Dassault Systemes and Autodesk signing their approval to the new appliance.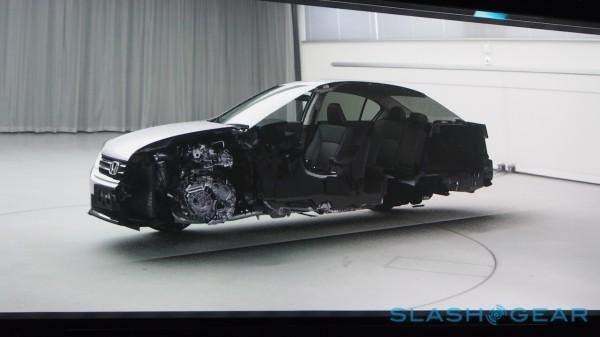 The result is a vastly capable system that can individually map millions of points of light as they interact with different surfaces and conditions. NVIDIA's demo showed a virtual Honda, which could be rotated and even cut through in real-time, as well as explored inside.