NVIDIA GeForce GTX 980 Ti Review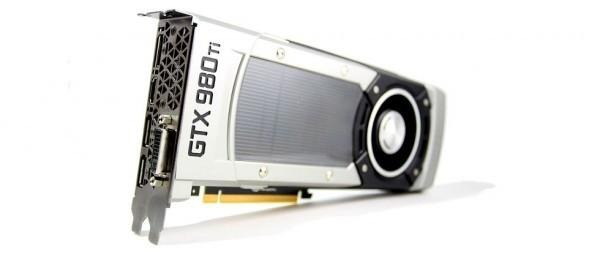 When we saw the NVIDIA GeForce GTX Titan X, we knew it was only a matter of time before the company brought heat to the slightly more pocket-friendly segment. For gamers that want top-of-the-line performance without dropping a thousand bucks on a GPU, there's the NVIDIA GeForce GTX 980 Ti. This card takes the $650 spot in NVIDIA's lineup, carving out a place for itself with 6GB of GDDR5 RAM, 2816 CUDA cores, and and the same clock speeds as the king Titan X. With just 8% less CUDA goodness than the $1k X, you're getting this card for a whole lot cheaper.
It seems like only yesterday we were reviewing the NVIDIA GeForce GTX 980.* In fact it was all the way back in September. Since then NVIDIA's introduced a whole lot more in the GPU technology space and – with the release of the 980 Ti, they've flipped the ON switch on a number of high-powered bits and pieces.
*While the NVIDIA 980 Ti comes in at an MSRP of $650, the original 980 gets kicked down to $500. If you've got no reason to go higher in the processing power space, now might be the best time to roll with whatever OEM hits that point first.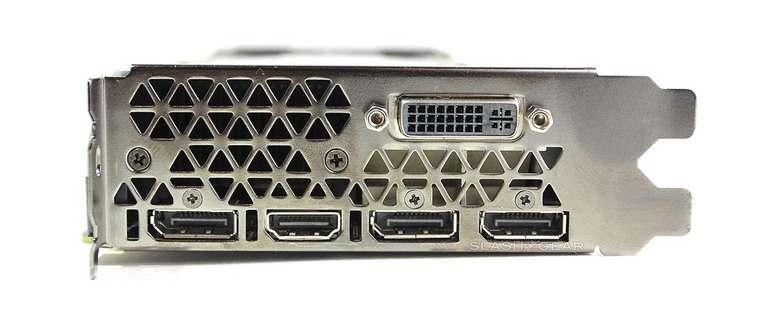 This GPU is made to handling 4K monitors. It's also made for handling the upcoming DirectX 12 graphics API.
DX12 features include Tiled Resource, Volume Tiled Resource, Conservative Raster, Raster Order Views, Bindless Textures, and Typed UAV Access. With D3D 12 API you'll also be getting more control (obviously), a low overhead, and Async Compute – making way for the future.
Developers will be using this environment to create the next generation of games with graphics elements rendered with more realism than ever before – lighting, fluids, smoke, fire – all will be handled with extreme efficiency with this card and the cards that come after it from NVIDIA.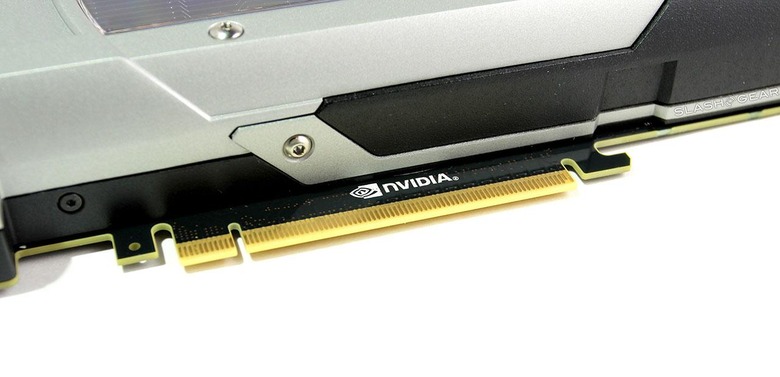 This card is also the drop-point for VR. Here we'll start to see all the awesomeness we first heard about when NVIDIA started talking about VR – GameWorks VR and the like.
Think about NVIDIA VR Direct, as first spoken of back in September of 2014. SLI, reduced latency for optimum realism, and VR headset support in GeForce Experience.
It's all happening!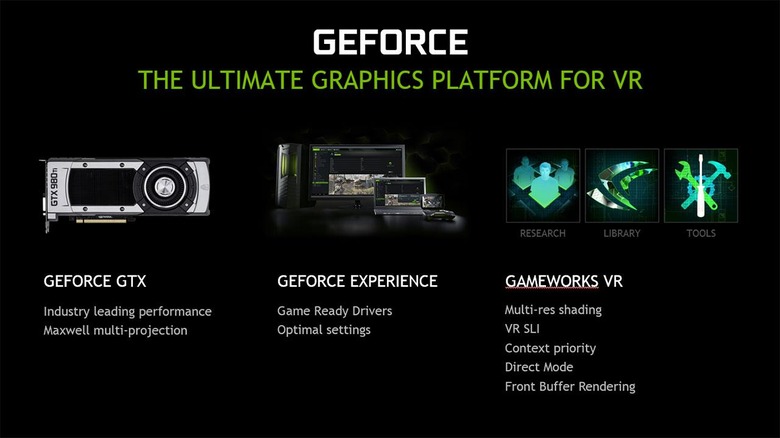 Here you'll find a basic comparison of the last several cards revealed by NVIDIA for high-end PCs. Notice the similarities here between the GTX 980 Ti and the Titan X, and the boosts from the 980.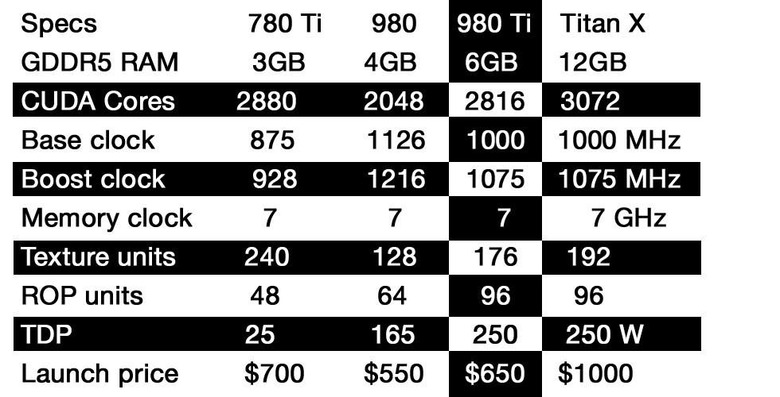 First we did the same benchmarks we ran back with the NVIDIA GeForce GTX 980 back in September of 2014. We've kept the same build besides the card itself, which means we're working with the following: 3rd Generation Intel Core i7 processor (i7-3770K), Windows 8 Pro 64-bit, NVIDIA GeForce Game Ready driver version 353.06.
Metro Last Light
DX 11, Very High Quality/Tess Normal Motion Blur
GTX 980 TI
Resolution 3840 x 2160 Min: 16 Max: 138.24 Average: 40
Resolution 2560 x 1600 Min: 54 Max: 150 Average: 75.2
Batman Arkham Origins
Fullscreen, V-Sync off, TXAA High, DX11 Enhanced, PhysX High, Motion Blur On
GTX 980 TI
Resolution 2560 x 1600 Min: 20 Max: 200 Average: 67
Resolution 3840 x 2160 Min: 12 Max: 55 Average: 45
Hitman: Absolution
Ultra 4xAA, 16xAF, DX 11
GTX 980
Resolution 3840 x 2160 Min: 16 Max: 140 Average: 45
Resolution 2560 x 1600 Min: 10 Max: 164 Average: 30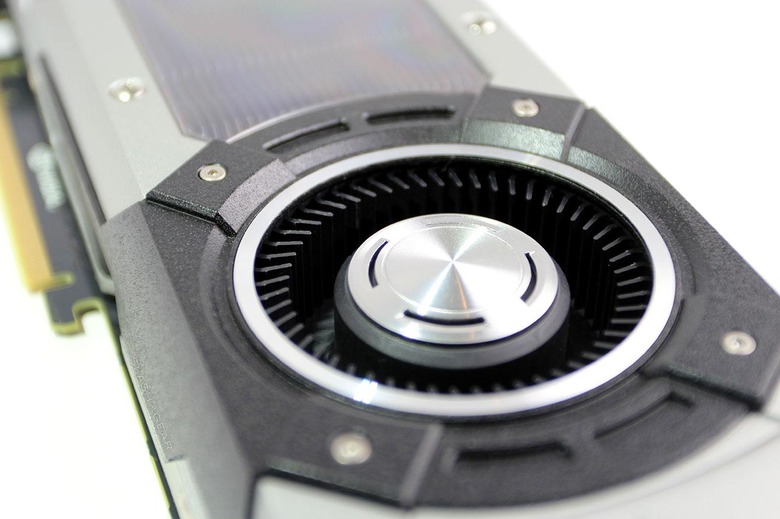 From here on out we're going to go ahead and get rid of the minimum and maximum – they're entirely wild anyway. The real number we're concentrating on is the average, as we're not just looking at a single frame, we're looking at a live, moving product.
Battlefield 4
Ultra Quality 3840 x 2160 : Average 75 frames per second
Ultra Quality 2560 x 1600 : Average 96.2 frames per second
THIEF
Ultra Quality 3840 x 2160 : Average 45 frames per second
Ultra Quality 2560 x 1600 : Average 74 frames per second
Finally we're having a look at Grand Theft Auto V, the newest in new in this collection of benchmarks. This test is heavy duty, and doesn't have its own pre-set quality settings. So when we're talking about here is the highest settings for every graphics option available to us.
Highest Quality 3840 x 2160 : Average 32 frames per second
Highest Quality 2560 x 1600 : Average 62.4 frames per second
So while we're aiming for 4K here with this rather high-powered card, we're still going to want to kick it down to 2560 x 1600 if we want to play at 60fps.
Wrap-up
In the end you're going to find the 980 Ti racking up performance of around 25%-30% higher than the original 980. Compare that the the nearly 45% scaling over the 980 with the X, and you'll see where your cash is going.
If you already have an GTX 970 or 980, you might want to think twice – it's not going to be THAT much of a big boost between there and here with the 980 Ti. Certainly not if you've just purchased one of those cards in the past several months, only to turn around and spend another $650 here in June.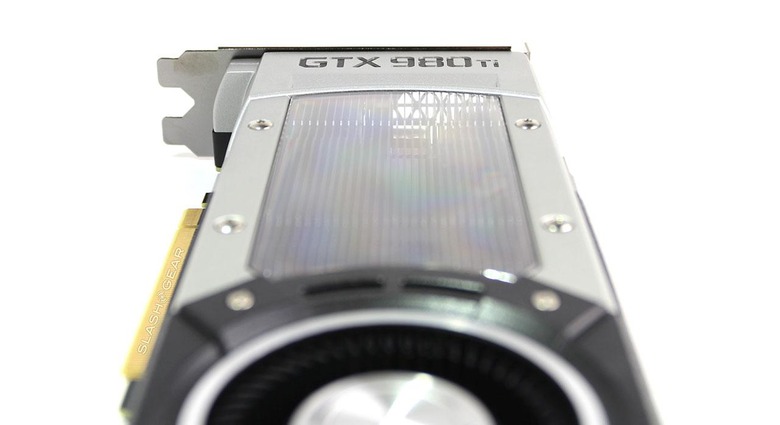 If you're coming off a GTX 680 or 780, it's time to make the switch. This is your gateway to 60fps Ultra performance. If you've got a display that's pushing 1440p – or even 4k – the time to upgrade is right now.