Nvidia Geforce GTX 480/470 official launch date in March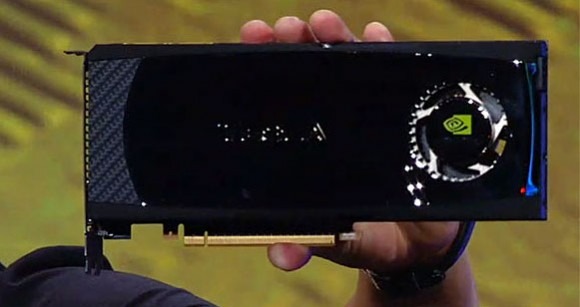 Nvidia has just moments ago announced the official launch date of its Fermi-based Geforce GTX 480 and GTX 470 graphics cards; both are set to be introduced on March 26th.  Nvidia again broadcasted the launch date via a tweet; earlier this month, they also used Twitter to announce the official model names of GTX 480 and GTX 470.
The duo is the first to integrate the company's Fermi architecture, which is said to advance graphics performance while extending platform support for other standards such as OpenCL and PhysX.  The official tweet?  "Apologies for the confusion around our most recent GF100 update. To clarify, launch date for GeForce GTX 480 and GTX 470 is March 26, 2010"
The official opening will also coincide with Nvidia's PAX 2010 LAN event.
[Twitter via Electronista]