NVIDIA GeForce GTX 470 axed after just two months?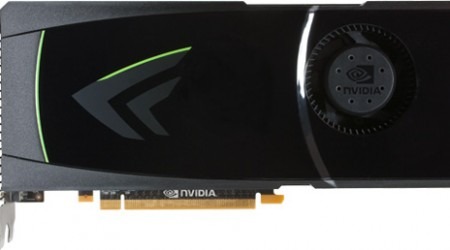 NVIDIA's GeForce GTX 470 certainly fell into the shadow of its more-capable GTX 480 sibling, but are the two cards so similar that the company has decided to axe it altogether?  That's the rumor coming out of KitGuru, who have heard from sources in Taiwan that NVIDIA are no longer taking orders for the Fermi-based GTX 470.
As for the reasoning behind the move – which is still unconfirmed by NVIDIA themselves – there are two main avenues of speculation.  First, is that the company are using the GTX 470 production for the new GeForce GTX 465, a mid-range card based on the same GF100 GPU only with fewer enabled stream processors.
Secondly, there's talk of a new GeForce GTX 490, a dual-GPU 375W card.  This new model could use a pair of the GTX 470 cores, it's suggested, with the overall effect being a reduction in potential overcrowding in the $300 to $350 price bracket.
[via The Tech Report]