NVIDIA GeForce GT 420 prematurely outed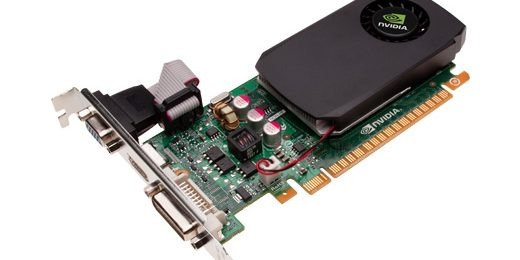 NVIDIA has prematurely unveiled [Google cache] its GeForce GT 420 graphics card, in the process confirming the rumors of an entry-level GeForce 400 series for desktop computers.  The actual card itself is relatively uninspiring, destined for OEM customers only and packing DirectX 11 compatibility, 48 stream processors and 2GB of DDR3 900MHz memory.
The assumption is that the desktop cards will use variants of the GeForce 400M range of GPUs announced earlier this month, offering performance in excess of integrated graphics chipsets but not threatening NVIDIA's more ambitious models.  As to when the GeForce GT 420 will see a lasting unveil, that remains to be seen.
[via The Tech Report]