NVIDIA GeForce Experience splits from standard GPU drivers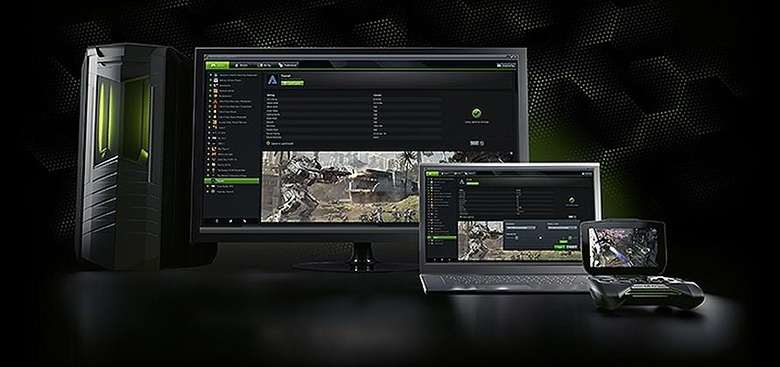 Starting on December 1st, 2015, NVIDIA's GeForce Experience will require that you provide an email address to download game-ready drivers. For the less enthusiast-based crew of gamers out in the wild, standard drivers will still be available through the GeForce Experience website from NVIDIA. In addition to this, GeForce Experience will have a big jump in quality for GameStream experience – straight up to 4K.
With the GeForce Experience and NVIDIA SHIELD, NVIDIA's GameStream will now work at full 4k Ultra HD resolution. This streaming ability will work at full 60fps and at 5.1 surround sound audio as well, allowing gamers to stream their games from their NVIDIA GeForce GTX GPU-laden gaming computer to their NVIDIA SHIELD device in their living room.
Twitch broadcast with NVIDIA's GeForce Experience will now work at 1080p and 60fps. YouTube Live will also be working at 1080p and 60fps.
These features will be coming to users this week using GeForce Experience Beta – you should be able to access these features starting this afternoon.
According to NVIDIA, GeForce Experience has had over 300-million downloads since it was first released back in May of 2013.
Starting in December, NVIDIA's GeForce Experience will be asking users to sign up with their email. Once they've done so, they'll receive emails from NVIDIA. These emails will include product news, announcements, the possibility of winning early-access game keys, and news about the newest game-ready drivers.
NVIDIA will no longer be sending game-ready drivers automatically to all users of the GeForce Experience. Not all users want drivers specific to games they do not necessarily own.
A separate set of drivers that aren't aimed only at specific games will be available through NVIDIA's GeForce website in the meantime, available several times a year – whenever they're necessary.