NVIDIA G-Sync monitors hands-on: BenQ, Philips, AOC, ViewSonic on tap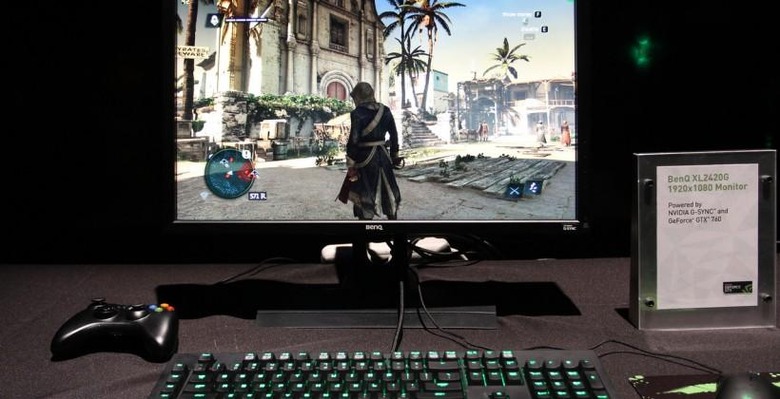 It's nearly time for NVIDIA's G-Sync gaming monitor processor technology to hit the market – closer to the reveal of this technology than to the market, to be fair, but close nonetheless. What we're having a peek at this week is a collection of monitors that've already got their final bits and pieces in them, just a few of the collection of displays that'll be released later this year. BenQ, Philips, AOC, and ViewSonic have all brought their first models to CES 2014 and NVIDIA's press event.
We've had a close-up look and hands-on with an ASUS model NVIDIA G-Sync monitor very recently – there you'll find more details than you could possibly ever want on what's inside the backs of these screens. Here we're seeing a bit more detail on which monitors will look and function like what, each of these models working with the same G-Sync architecture inside.
So the basics are the same – you'll always be working with NVIDIA's syncing of GeForce GTX graphics cards between your gaming computer and the processor architecture inside the monitor. Outside you've got the following for these rather unassuming-looking displays.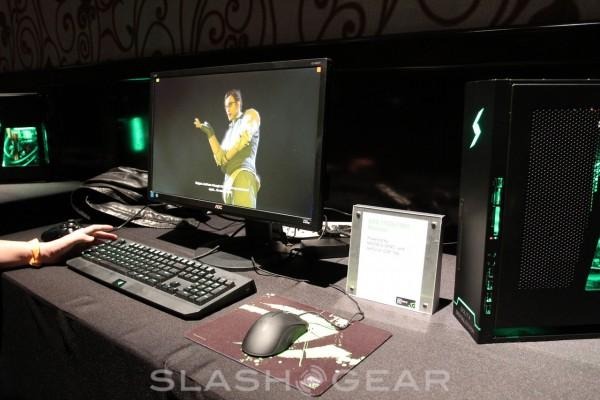 The ViewSonic VX2457GML will be working with 1920 x 1080 resolution, and here we've seen it connected to an NVIDIA GeForce GTX 760. It's got a simple look with a bit of a bowed bottom and adjustable hight and angle. You'll also see an AOC monitor with 1920 x 1080 resolution with an even more laid-back look. The AOC G2460P works with a rather large base and button controls on the bottom right.
Both the Philips and the BenQ work with – you guessed it – 1920 x 1080 resolution as well. The Philips monitor is the only one in the group to have a color other than black, rolling with a lovely bright red bit below its face – all in plastic. You'll find that the BenQ monitor is set for NVIDIA 3D abilities as well.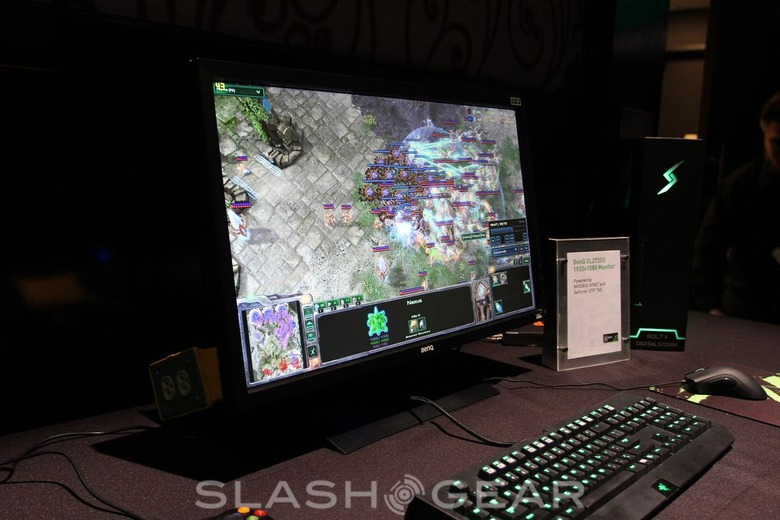 True to form, this whole lot looks and feels – in a basic way – the same as they've looked and felt in older models, save the G-Sync bit. NVIDIA wants this transition to be simple – easy enough for anyone to make real – while it delivers next-level performance through its advanced hardware and software connection – smooth!