NVIDIA CEO: Tegra 2 will sweep tablets & smartphones; Moorestown "an elephant"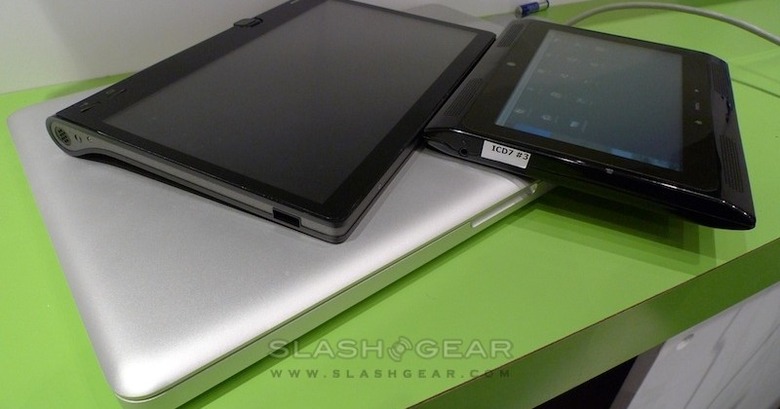 We've made no bones of our love of NVIDIA's second-gen Tegra chipset, and how excited we are about seeing it in upcoming tablets like the Notion Ink Adam, and unsurprisingly NVIDIA's CEO, Jen-Hsun Huang, is just as keen on the SoC.  He's been talking up the Tegra's potential (again) against Qualcomm's Snapdragon – "we use the right processors to do the right job" – as well as saving some particularly biting criticism for Intel's Z6xx Moorestown chips – "you could give an elephant a diet but it's still an elephant" – and even teasing a little about the possibility of a webOS tablet.
Huang reckons that rather than split into dramatically different netbook, ultraportable, tablet and MID segments, the market will coalesce into "leisure computing" – including netbooks with discrete graphics (perhaps even NVIDIA Optimus) and tablets with detachable hardware keyboards.  He also takes a swipe at Apple's Flash stance, saying that it merely takes dedicated engineering work to achieve and that consumers have a right to expect it on their devices:
"I think Flash is such an important part of the Internet experience. I also believe that the next computers can bridge the past and the future. You want to bring your customers to the future, but you don't want to make them leap across a chasm. So if the future is a hybrid of a whole lot of different things, that's fine. But the present is Flash" Jen-Hsun Huang, CEO, NVIDIA
There's also talk of the upcoming focus for Tegra 2 in smartphones, and in fact he claims that "that's where all of our energy is right now."  The SoC will, he reckons, offer better battery life than Snapdragon since the Qualcomm chip uses one single, high-frequency processor whereas Tegra 2 uses eight processors, offsets as much as possible to the GPU and shuts off spare cores.
"[Intel's Moorestown chips are] still ten times away. So that's a big challenge for them. And meanwhile Tegra 2 is already much superior to Atom from a performance perspective. And so now we're already dual-core, and then next year I assume Tegra 3 comes out, and then, you know, here we are increasing performance at a lightning rate and power is incredibly low, so I think it's going to be tough for them." Jen-Hsun Huang
As for the webOS tablet, Huang "can't comment on that."  However, he does echo our sentiments that webOS is "a great operating system", only criticising Palm's phones as "just too slow."  The underlying message is obvious: Tegra 2 wouldn't be anywhere near as slow.  Now we just have to wait for HP to wake up and confirm it themselves.