NVIDIA boasts hand in Mass Effect: Andromeda's 4K HDR beauty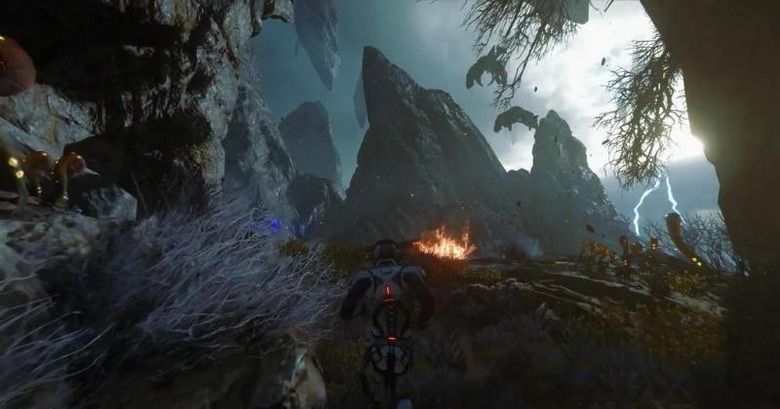 While RPGs of all shapes and sizes are a dime a dozen these days, few can claim to have achieved legendary status as BioWare's Dragon Age and Mass Effect. Seeking to change its image after years and years of games based on D&D or Star Wars franchises, BioWare created the fantasy and sci-fi worlds that have become the talk of the town for this current generation of gamers. In a few days, the latest and perhaps most ambitious Mass Effect installment will finally launch to the public. But not before NVIDIA lets everyone know how it and its technologies are deeply intertwined with massive world of Mass Effect: Andromeda.
Taking place between the events of Mass Effect 2 and Mass Effect 3, Mass Effect: Andromeda finally breaks away from the Milky Way galaxy, as the title so plainly points out. It was also a chance for BioWare to break away from some of the conventions and presumptions from the original trilogy. It also gave BioWare the opportunity to play with more current technologies and trends, like, for example, 4K HDR.
4K HDR support, especially the good ones, doesn't just happen magically and requires collaboration between the game developers and the platform makers. On the PC side, NVIDIA was only too happy to lend a helping hand. NVIDIA made available its experience in graphics technology to give BioWare's Frostbite game engine up to the level 4K HDR capabilities. Of course, the graphics tech maker made sure that Mass Effect: Andromeda works smoothly with its G-SYNC technology and GeForce Experience software. In last week's system requirements reveal, NVIDIA showed off just what gamers can expect with the the right 4K HDR screen and, of course, the right NVIDIA GeForce card.
But 4K HDR isn't all that's at work behind those screenshots, and this is where NVIDIA's other contribution will probably excite gamers even more. Mass Effect: Andromeda integrates NVIDIA's Ansel screenshot technology. Announced last year, Ansel lets players frame the perfect shot, without having to worry about getting mauled by enemies in the process. And you don't have to worry about angles either thanks to Ansel's freecam that lets you position the camera just where you want it for that perfect, epic picture. Imagine having the ability to act like a director to (safely) position the camera anywhere and capture that moment in 4K HDR quality. That is exactly the promise NVIDIA is making.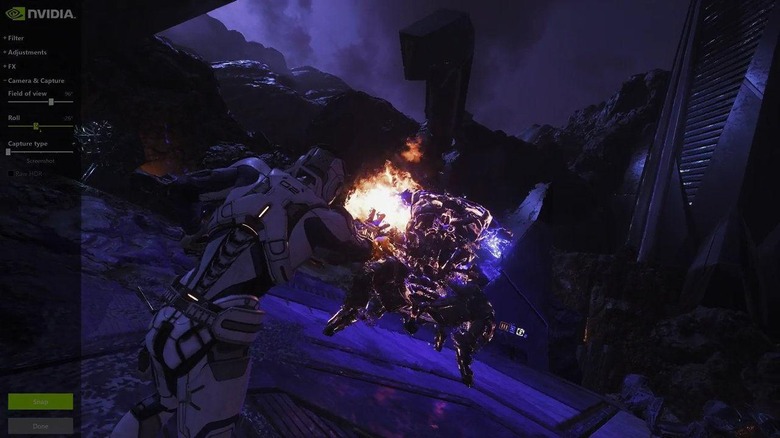 Early reviews of Mass Effect: Andromeda have been mixed, leaning more towards the negative. But it should be noted that those reviews only cover the first few hours of the game and in a limited area only. Mass Effect: Andromeda launches to the general public 21st March in the US. NVIDIA recommends at least a GeForce GTX 1060 but you'll need a 1080 or even a 1080 Ti to crank the settings all the way up. Of course, you'll also need a screen that's able to handle both 4K and HDR.