NVIDIA 1650, 1660 Ti Release Dates, OEMs, And Pricing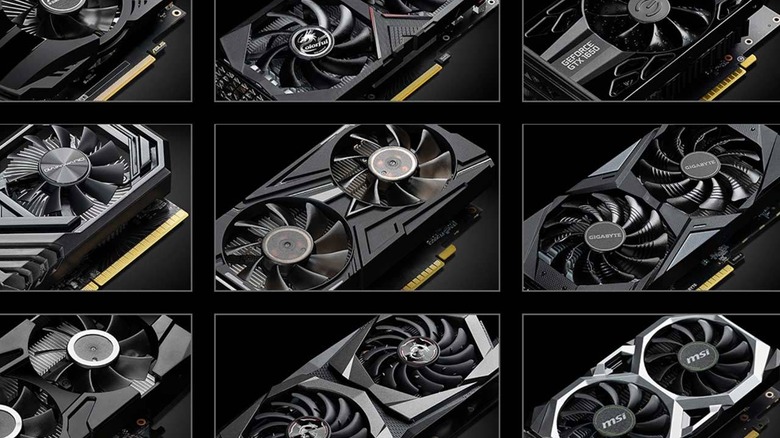 The new NVIDIA GeForce GTX 1650 card is official now, with a whole bunch of designs off and running in manufacturer editions. NVIDIA's GTX 1650 is ONLY available in custom designs, as it is a relatively unique sort of release. This piece of hardware rolls with a Turing GPU (TU117) without all the extra ray tracing and/or DSLL action.
This new GPU has 896 CUDA cores and 4GB of GDDR5 memory. This hardware also has a 128-bit memory bus with a full memory bandwidth of 128GB a second. Base clock for this hardware is 1,485 and boost clock rings in at 1,665 MHz, while the GPU is apparently able to run consuming less than 75 watts of power – there's no external power connector for you to even connect.
Standard GTX 1650 boards are coming from brands like ASUS, Colorful, EVGA, Gainward, Galaxy, Gigabyte, Innovision 3D, MSI, Palit, PNY, and Zotac. Some of these brands have their own cards available right this minute – others will be revealed in the next few weeks!
An NVIDIA GeForce GTX 1650 for laptops was also introduced alongside an also-laptop-aimed GTX 1660 Ti. These GPUS are set to launch in a whopping 80 laptops right out the gate, starting in at around $800. This is the most laptops NVIDIA's ever launched a single GPU in at once.
Above you'll see NVIDIA's official specs for each of the cards revealed today. Once we get the lot in and on our review bench, we'll be able to share performance and benchmarking results aplenty.
Laptops with these GPUs were revealed today from manufacturers like Acer, ASUS, Dell (with Alienware), Gigabyte, HP, Lenovo (with MSI), and Samsung. Some laptops are coming to stores immediately, some are popping up in the next few weeks and months.
System builders making machines with these GPUs also mentioned by NVIDIA include: Aftershock, CyberPower PC, Hasee, Maingear, Mechrevo, Mouse, Origin PC, PC Specialist, Sager, Scan, Schenker, Terrans Force, and Thunderobot. We'll probably see more in the mix eventually – but for now, look to these names for the Turing you're after, more than likely.