NuraLoop Shrinks Personalized Sound Technology To Earphone Size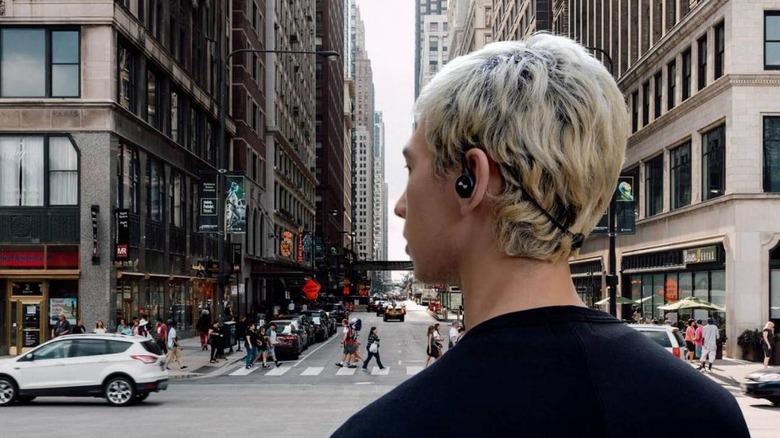 Headphones and earbuds are designed for all ears but not only does no one size fits all, not everyone hears the same as well. In the past year or so, audio accessory makers have been pushing for a "personalized audio experience", many of them requiring rather massive headphone cups. Nura is one of those at the forefront of that thrust and it is now pushing the envelope even further by bringing all the lessons of the Nuraphone into the more portable form of the NuraLoop.
Revealed at CES 2019 at the start of the year, the NuraLoop is Nura's latest attempt at bringing personalized sound technology to the general population. The Nuraphone, with its unique "inova" (in and over architecture) design, appealed to audiophiles who won't take any compromises to achieve audio nirvana. There are audiophiles and music lovers, however, who need to be always on the move and require flexibility and versatility in their equipment.
The NuraLoop tries to offer the best of both worlds, using the same technologies that helped the Nuraphone personalize audio output based on the users' ears and sensitivity. Using a combination of sensitive mics, advanced signal processing, and an automated mobile app test, the NuraLoop creates a personalized profile for each user that is then stored in the earphones themselves.
Those earphones aren't just a conduit for audio. Each earphone has a TouchDial control that can be, well, dialed, tapped, or double tapped for playback controls, answering calls, and other actions. Just like the Nuraphones, the NuraLoop offers the option to have ANC enabled or, at a tap or turn, enable Social Mode that lets in the sound via four high-sensitivity mics that also improve the quality of phone calls.
The NuraLoop advertises 16 hours of wireless use per charge but you can also use the detachable analog cable when you need to. Retailing at $199, you can pre-order the NuraLoop now and get a time-limited 30% discount until the personalized audio earphones fully launch.