NuForce Icon uDAC2 and Icon2 make USB DACs stylish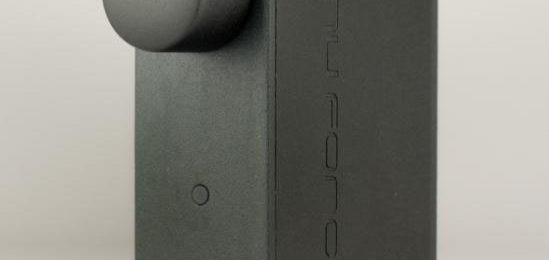 Perhaps its just our desire to anthropomorphise gadgets, but we can't help thinking that NuForce's new Icon uDAC2 USB portable DAC looks a whole lot like a big nosed man looking somewhat surprised.  No matter; the important thing is the bag-friendly size (just 21 x 42 x 68 mm and 87g) and decent specs for a USB-bus powered DAC: 110dB, total harmonic distortion of -95dB and a SN ratio of 98dB.
There's also the NuForce Icon2, a larger version which will work as a preamp and has boosted power.  There are twin inputs and 24W x 2-channel amplification, while connectivity includes mini-stereo input, USB and RCA ports.  However, it needs an external PSU unlike the uDAC2, and so is more suited to desk-bound applications.
Both are available now, priced at 15,750 yen ($185) for the uDAC2 and 45,150 yen ($532) for the Icon2.
[via AVWatch]