Nuance's Nina brings Siri's smarts to customer service apps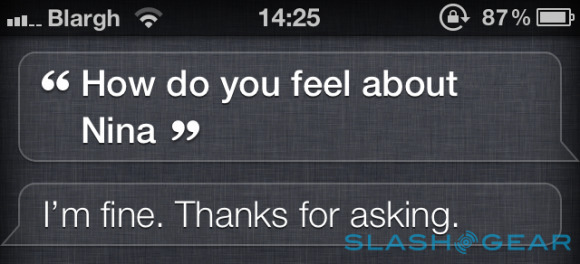 Personal voice assistants such as Siri and S-Voice certainly help shift handsets, but their functions are limited in scope to what Apple and Samsung implement. That issue can be sidestepped thanks to Nuance, who have today introduced Nina, a voice recognition service designed to be implemented directly into customer service apps for iOS and Android. The service combines multiple technologies such as text-to-speech, voice biometrics, and natural language understanding, all processed in the cloud that helps carries out commands.
Nina is apparently the first voice assistant service that combines voice recognition with biometrics, enabling services and companies to implement the solution and potentially serve up information or allow customers to pay bills without ever requiring a password. In Nuance's examples, users could interact with their banks to help find the nearest ATM, or ask more complex queries regarding household insurance policies.
One banking institution is especially confident in the new functionality provided by Nina, with USAA, a bank that serves the US military and veterans, announcing a partnership with Nuance that will see the new technology used in its mobile banking app. A pilot app is expected to be unveiled in August for certain members before full fledged functionality rolls out to all USAA members next year.
Anyone else who wants to make use of Nina can do so with the release of the SDK today. It will be available in US, UK, and Australian English, and Nuance says that more languages will be coming in the future.