Nuance Dragon Mobile Assistant brings Siri to Android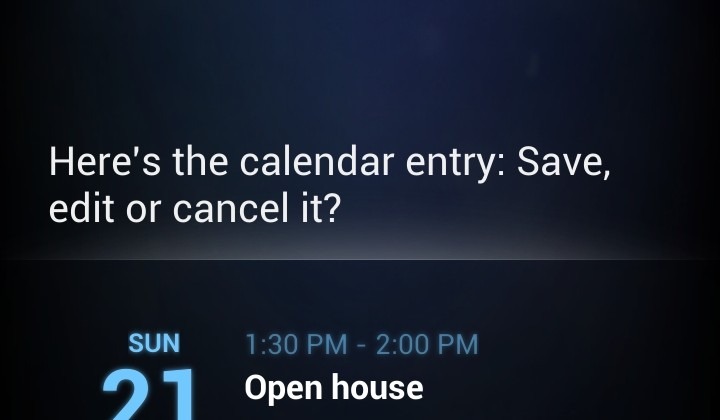 Nuance has taken on Google Now and Samsung's S Voice with Dragon Mobile Assistant, a new Android app that attempts to bring Siri-style artificial intelligence to Google's smartphone platform. A free release, Dragon Mobile Assistant allows users to make calls and text messages, set up calendar events or Facebook/Twitter updates, get navigation help, and more, all using their voice and natural spoken commands.
There's also the ability to check the weather from a location simply by asking for it, to look up local businesses and landmarks, and to find places to eat and make reservations there. Dragon Mobile Assistant can also use the same website search tools as in Dragon Go!, querying information across more then 200 sites.
A "Driver Mode" adds complete hands-off control to the app; you can wake it by saying "Hi Dragon" and have voice prompts to guide you through the different levels of functionality. Text-to-speech also reads out incoming messages.
You'll need an Android 4.0 device or above to use Dragon Mobile Assistant, and currently the app is only available in the US. Nuance says it will be broadening availability and adding functionality before the end of 2012.