Nuance borrows Siri tech for mobile helpdesk assistant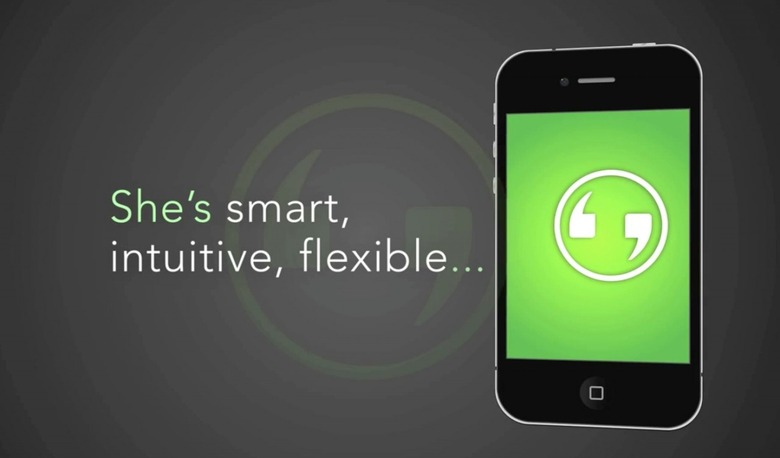 Nuance isn't content to let Apple's Siri and Jelly Bean's Google Now grab the voice interface spotlight; the company has a voice-controlled personal assistant of its own in the pipeline, Nina. Billed as having the potential to "change the face of mobile customer service forever," Nina isn't targeted at harried users wanting to set calendar appointments and call their spouses, but at companies hoping to put a more friendly, intuitive face on their product support.
"She's smart, intuitive, flexible" Nuance promises, "Nina just gets you." Both iPhone and Android devices are shown, suggesting Nina will be cross-platform, and the enterprise focus is clear: "She's all business" Nuance insists, "Your business."
Nuance may not be a household name – though their Dragon range of dictation software for PC and Mac is a mainstay of voice recognition systems – but the company's technology is far-reaching. Apple's Siri uses Nuance's speech recognition, as does the new Dictation feature in OS X Mountain Lion, though of course heavily rebranded. Meanwhile, Google Now is based on a homegrown speech database initially helmed by Nuance co-founder Mike Cohen (and dressed up with various speech-centric acquisitions along the way).
Though the target markets are different, then, Nina is likely to be met with some degree of familiarity or recognition when it arrives this summer. Full details are in short supply, but we're guessing Nuance will offer a white-label natural speech recognition system for companies looking to automate their customer services.
[via Stefan Constantine]