NTT Hikari iFrame Android tablet gets hands-on [Video]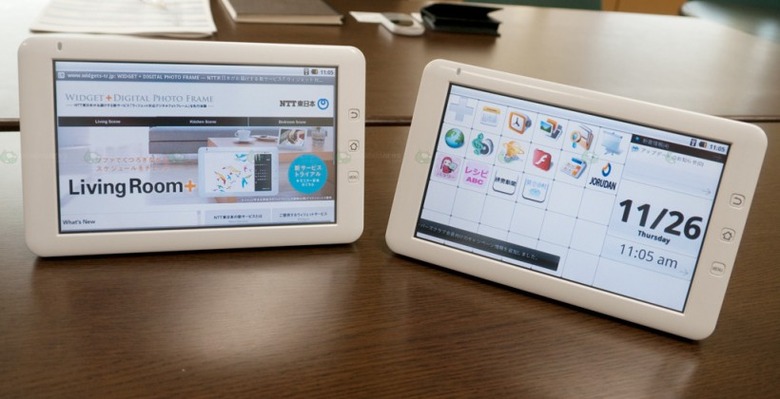 Remember the
NTT Hikari iFrame Android touchscreen gizmo
from earlier this month?  It's not set to arrive in Japan until March 2010, but the company allowed Akihabara News in
their latest prototype.  Based around a 7-inch 800 x 480 touchscreen, the tablet is intended to bridge the gap between a digital photo frame and a proper computer for a less than computer-capable audience.
Interestingly, to do that NTT have decided to close off any real avenue of less-than-official modification, so despite the fact that the iFrame runs an open-source OS there's no Android Market for general software distribution.  Instead, the company is looking to pass any third-party software before it gets shared with users, presumably to make sure it's in-keeping with the regular media player, photo viewer and other simplistic apps.
They're even considering developing their own download store, though that will likely depend on how popular the iFrame actually turns out to be with developers.  Akihabara News seem pretty impressed by the whole thing; now, is there a market for it outside of Japan?