Tesla's Autopilot and NHTSA's investigations just got blasted by the NTSB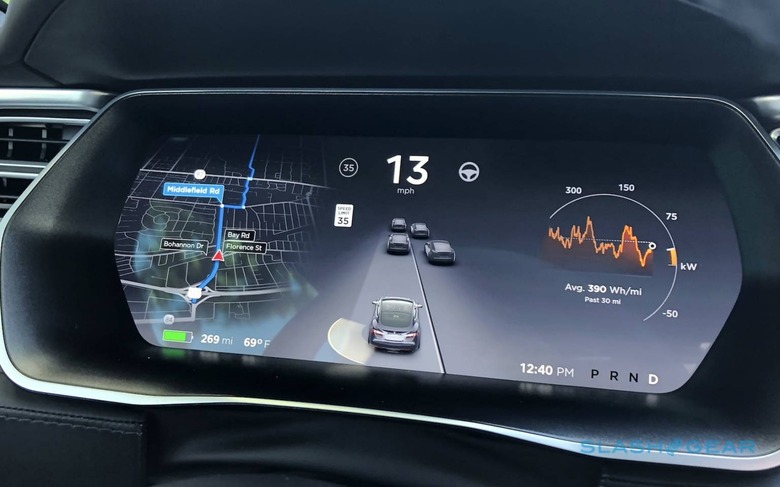 The NTSB has slammed Tesla for failing to respond to Autopilot safety concerns, as well as criticizing the NHTSA for insufficiently investigating crashes involving the electric cars. While many industry-watchers had expected the National Transportation Safety Board to take a pessimistic stance on advanced driver assistance technologies at its hearing today, the extent of the board's criticisms came as a surprise.
The hearing was to focus on a fatal crash back in 2018, in which Model X owner Wei Huang collided with a concrete highway lane divider. Huang – who died of injuries sustained during the incident – had Autopilot active at the time, with Tesla later claiming that he had ignored several warnings from the car to put his hands back on the wheel.
Instead, it was subsequently revealed, Huang was seemingly playing a game on his phone while allowing the Model X to run unsupervised on Autopilot. Tesla describes the system as a "beta" and reminds drivers that they are responsible for safe operation at all times. However there has been some criticism of the naming of the system, and suggestions that "Autopilot" could lead some owners to believe their EV is capable of full self-driving.
The NTSB said today that it believes a combination of factors led to the crash. Autopilot apparently experienced problems with its vision system being unable to predict the right lane of travel, the board concluded; Huang, distracted by his phone, ignored Tesla's warnings.
While the NTSB put out a call for automakers offering Level 2 systems to respond to its recommendations about attention systems and other safety factors as early as 2017, Tesla is still yet to do so, the board pointed out. BMW, Nissan, and Volkswagen were among the automakers that did respond. The suggestions included limits being placed on where, exactly, Level 2 systems could be enabled. Tesla was removed as a party to the 2018 crash investigation after the NTSB took issue with the automaker revealing details of the crash ahead of its official report.
The NTSB isn't just frustrated with Tesla
The National Highway Traffic Safety Administration (NHTSA) has investigated Autopilot-related crashes before, but the NTSB isn't entirely impressed with how it went about that. For a start, while the NHTSA found no defects, the NTSB argues its evaluations "did not throughly assess" factors like how well driver monitoring systems worked, and whether there were "risks associated with system limitations."
It also criticized the NHTSA for not looking at "foreseeable future misuse" of Autopilot, and argued that it would need to further evaluate Tesla's system. The criticism isn't just focused on Tesla's tech, either. The NTSB argued that the NHTSA and the Department of Transportation lacked a strong "defect investigation program" if their hands-off, non-regulatory approach to oversight of Level 2 assistance systems in general was to be effective.
NHTSA crash ratings, the NTSB board highlighted, takes into account collision avoidance technologies and how they actually work.
"NHTSA is aware of NTBS's report and will carefully review it," the NHTSA said in response. "All commercially available motor vehicles require the human driver to be in control at all times, and all States hold the human driver responsible for vehicle operations. Distraction-affected crashes are a major concern, including those involving advanced driver assistance features."
Phone-makers also came in for some ire. The NTSB criticized the fact that "lock-out distraction" systems – which might prevent owners from looking at their phones while they're meant to be paying attention to the road – aren't automatically enabled, or indeed more widespread in use. One recommendation is that such systems should be installed as the default setting.
We've reached out to Tesla for comment on the NTSB hearing.