NSA hackers compromised at least 50,000 networks in 14 years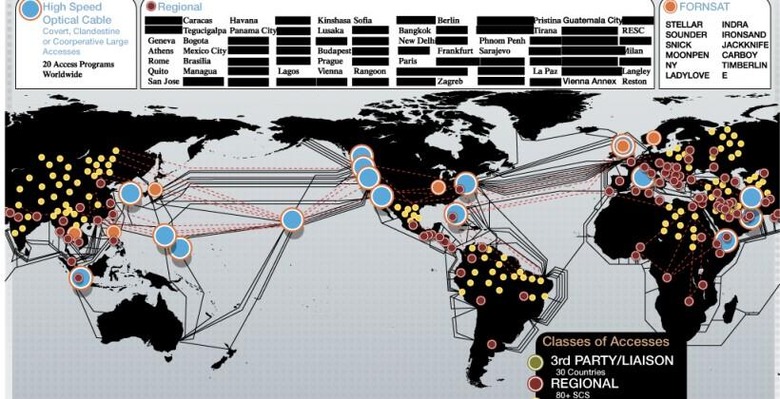 A large team of NSA hackers known collectively as the Tailored Access Operations (TAO) department successfully hacked 50,000 computer networks between the years 1998 and 2012, according to a new examination of the Snowden documents. A PowerPoint presentation seen this week by Dutch newspaper NRC Handelsblad revealed the statistic along with other information about the agency's Computer Network Exploitation (CNE) activities.
The TAO employs about 1,000 hackers, according to the NRC report. The publication relays the Aug. 2013 Washington Post revelation that the department had already infected 20,000 networks with malicious software by 2008. Fast-forward four years and the total had increased by 30,000. Presumably the malware program has continued since then, with the number of infected networks increasing.
The malware in question is installed secretly on individuals' computers and network servers. This gives the NSA access to sensitive information on those computers and servers, which can then be used for whatever spying or crime-fighting purposes the NSA deems necessary. In the case of the NSA, "necessary" means spying on literally "anyone, anytime, anywhere," in the NSA's own words.
The malware plants likely included so-called "quantum" inserts, which take advantage of the NSA's huge computing power and networking speed to serve up false copies of legitimate websites to target users, and then using that to install the malware. This sets up the computer so that it can be accessed at any point in the future unbeknownst to the user — much in the exact same way that Anonymous is said to have allegedly hacked thousands of private and government computers through a flaw in the Adobe suite of programs.
SOURCE: NRC Handelsblad