NowNow replaces Siri with Google Voice Search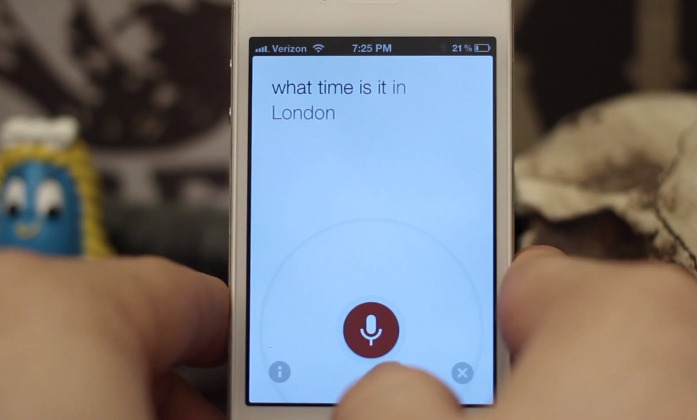 If you find that Siri on your iPhone isn't as helpful as you imagined, all hope is not lost. If you're jailbroken, it turns out you can install a quick tweak called NowNow that will replace Siri with Google's Voice Search. So, whenever you hold down the home button, Google Voice Search will pop up instead of Siri.
Google's Search app has long been available on iOS, but they recently just added Voice Search, meaning that iOS users could take of advantage of Google Search in a Siri-like environment. However, users couldn't make it their default voice search service, so holding down on the home button would still bring up Siri, while users would still have to open up the Google Search app to use that voice search option.
However, if your iOS device is jailbroken, you can install a tweak from Cydia called NowNow that completely replaces Siri with Google Voice Search. However, there are a couple of caveats. Google Voice Search doesn't integrate with Apple's built-in iOS app, so you won't be able to set alarms, leave reminders, or call someone using Google's option.
Then again, Google Voice Search has proven to be a lot faster than Siri at finding out stuff, so if speed is important to you, this little tweak may be just what you need. It's absolutely free, so you have nothing to lose but a little bit of time. The tweak is available in the Cydia store via the BigBoss repository.
[via AppAdvice]