Now you can use Nintendo Switch Joy-Cons with the NES Classic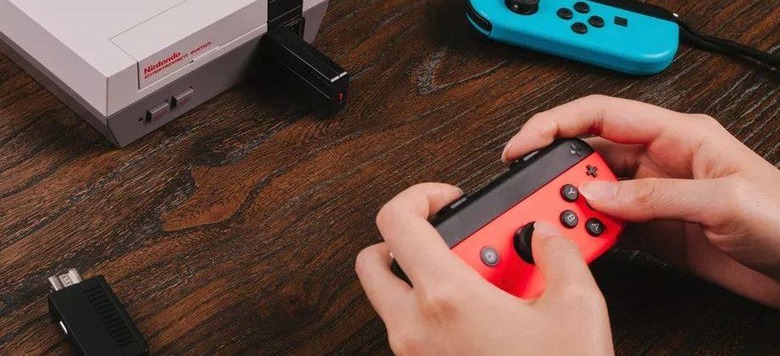 We may receive a commission on purchases made from links.
In recent days, we've discovered that the Joy-Con controllers for the Nintendo Switch have compatibility with more devices beyond the console they're intended for. We can add one more to the list today, as 8bitdo and Analogue are making them compatible with the NES Classic through their previously released Retro Receiver.
Many of you probably already have an NES Classic Retro Receiver, thanks to the mini console's ridiculously short cables. Since playing with the standard controller as it ships with the NES Classic is pretty much out of the question, many folks have turned to extension cables or wireless options. At $17, 8bitdo and Analogue's Retro Receiver is a pretty solid buy.
That's even more true now that the NES Classic Retro Receiver supports both the left and right Joy-Con controllers along with the Nintendo Switch Pro Controller. It's true that the Joy-Con controllers may not be the best option for controlling NES games (no D-Pad after all), but it's nice to have options, right?
Even if Joy-Cons lag behind other control methods, the Pro Controller certainly won't. Nintendo has crafted an excellent device in the Pro Controller, and like the Switch console itself, retailers had a difficult time keeping the Pro Controller in stock once pre-orders went live a few months back.
Of course, the Retro Receiver is also compatible with all of 8bitdo's wireless controllers, along with PS4 controllers and the Pro Controllers for both the Wii and Wii U. If you'd like to pick one up for yourself, you can currently snag one from Amazon. Now if we could just find an NES Classic somewhere, we'd be set!