Now Facebook Messenger is getting autoplay video ads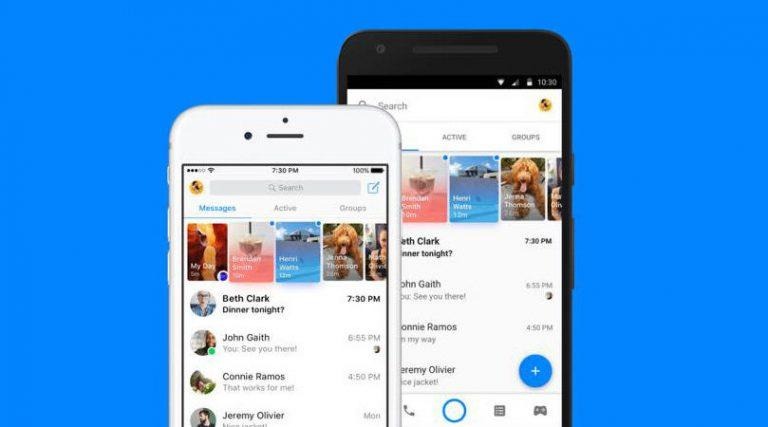 Facebook is about to get even more annoying, with the promise of autoplaying video adverts inserted into Facebook Messenger. The commercials are the latest attempt by the social network to squeeze ad dollars out of the eyeballs of its users, having run short on space in the regular app.
Facebook has always been upfront about the fact that it prefers to make its money via advertising, rather than charging its users some sort of membership fee. Founder and CEO Mark Zuckerberg memorably told the US Senate that "we run ads" when pushed to explain how the site could stay free. However, actually getting those commercials in front of attentive users can be tricky.
The answer, Facebook tells Recode, is to inject more attention-grabbing promotional material into services people are using more regularly. Specifically, Facebook Messenger. As of this week, the company began rolling out video ads in its Messenger app.
It's not the first time Messenger has been used for promotional purposes, of course. The chat app has been showing ads for about a year and a half now, in fact. Up until this point, however, they've been static: Facebook's new batch of promos will be video.
Like video ads in the Facebook news feed, they'll start playing as soon as you scroll to them. That's likely to frustrate more than a few users, particularly those who don't have unlimited data to play with and would rather not see their monthly allowance be taken up with commercials.
According to Facebook's Stefanos Loukakaos, head of the Messenger business at the company, the new autoplay videos aren't really expected to infuriate users. When shown regular adverts, he points out, users "didn't show any changes with how people used the platform or how many messages they send." All the same, he concedes, "video might be a bit different, but we don't believe so."
Exactly where the video ads will show up is unclear. Currently, Facebook Messenger's static adverts are slotted in-between conversations in the app's home view. They don't, however, get inserted into the chats themselves. Facebook is likely to follow that same process with these video adverts too, though there's no telling what might happen in future as the demands from advertisers to deliver more views grows.
Update: Facebook has given us the following statement, though it's not entirely clear what it means to "remain in control" in this context:
"As we shared with advertisers at the Cannes Lions International Festival of Creativity, we are now expanding the availability of video ads to Messenger. We will be rolling out video ads gradually and thoughtfully. People that use Messenger each month are our top priority and they will remain in control of their experience."