November 8th Launch Date For Dell Venue Pro, Nov 15 On Dell Website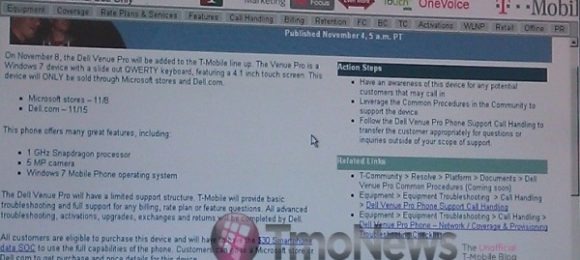 The Dell Venue Pro, it's got a slide out QUERTY keyboard and a 4.1 inch touchscreen. You'll want one so very much. Only thing is, you'll only be able to purchase it at one of only seven Microsoft retail stores on November 8th or at the Dell.com website on November 15th. You could, on the other hand, get one for free if you work for Dell and want to trade in your Blackberry, or take a look at some more details about the phone over at this post right here.
The information about the release is of course just a leak, a rumor, but then again, this post right here tips the same date. We've had a super fabulous Dell Venue Pro Hands On if you'd like to peek a little bit closer, or you know, just wait until tomorrow. Either way!
[Via Engadget]