Notion Ink Adam pre-orders sell out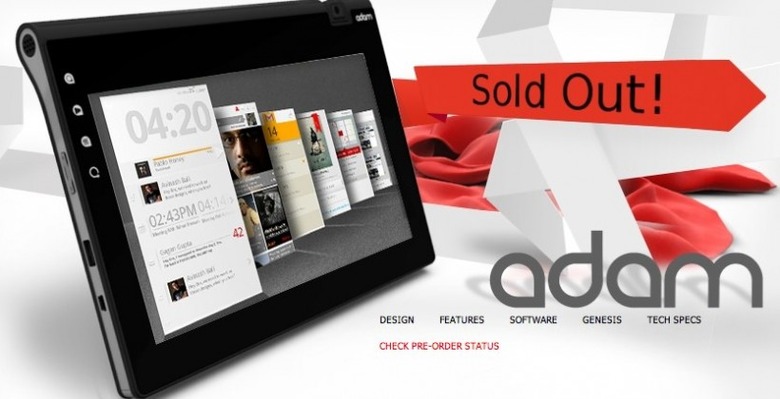 Many were cautious about Notion Ink and its lack of track record in the tablet industry, but that doesn't appear to have affected the overall appetite for pre-ordering. Having gone up for pre-order earlier this month, the company now reports that the Adam tablet is completely sold out ahead of January 2011 deliveries.Pixel Qi versions of the 10-inch Adam slate sold out within hours of the tablet being put up for pre-order, but it's taken a little longer for the company to work its way through stocks of the cheaper regular LCD model. According to CEO Rohan Shravran, stocks of that model were limited by the Notion Ink production capacity itself, with plenty of LCD panels available, whereas Pixel Qi could only supply a limited number of displays.
Without any solid figures to suggest how much stock Notion Ink is expecting in the first wave of deliveries, it's hard to say how much of a success this pre-order process has been or indeed how many customers the company has. Over the past few days, Notion Ink has released two videos showing an overview of a working Adam tablet together with a more in-depth look at its Eden multitasking system; we're promised more video footage of the slate in the run up to CES 2011 next month.
[Thanks Hardik!]