Notion Ink Adam Pre-Orders In December; webOS-Style Notifications Detailed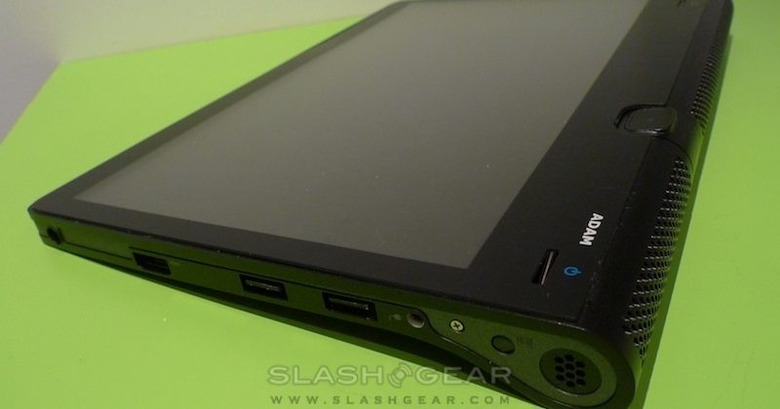 Notion Ink has announced that it will be taking pre-orders for its Adam slate in early December, and that the company is on track with FCC approval that could potentially see a holiday release for the Android tablet.  According to the company's blog, the FCC has already approved the Adam chargers, and the slate will be available to order "in most" countries.  Meanwhile there are a few more tidbits about UI, including more on how Eden handles multitasking.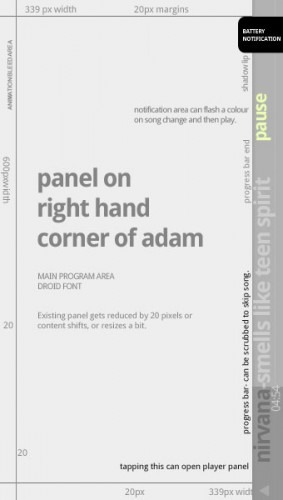 For instance, at the side of the right-hand pane in Eden, there's a narrow vertical strip where songs can be minimized when you're playing audio in the background.  The strip can show track controls as well as song information (artist, track, album, ect) and lyrics.  It's not just limited to music, either; the same strip is used for browser tabs, and can be placed on either side of the display.  Notion Ink plan to use it for notifications as well – similar to the webOS notifications that discretely float up at the bottom of the display – with Twitter updates being flagged by the Twitter bird poking his beak on-screen.
Meanwhile the Early Access Program for developers has closed, with over 6,800 applicants and around 70 selections already made.  Apparently nuclear reactor firms, kindergartens, space organizations, universities and doctors were all among the hopeful.  Notion Ink is also promising an Android update from the shipping Froyo 2.2 build "as soon as it's out there."
More on Notion Ink Adam pricing and specifications here.
[Thanks Armin!]