Notion Ink Adam II teased in official blurry photo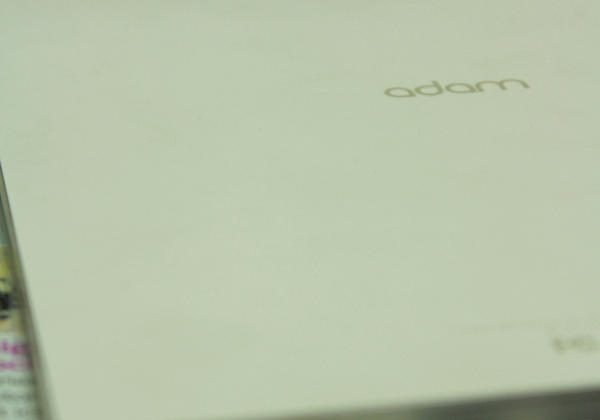 Today we've got our first vision of the next-generation tablet breaking away from the original Notion Ink Adam in one very blurry photo. This photo was taken by none other than the official Notion Ink team and posted to their twitter, appearing here to be a rather forward-thinking machine with little more than a white back and a silver metallic border. If the original Adam is any indicator of the possible success of the second, we'll again be seeing a rather enticing-looking device released halfway through 2013 with specifications from 2010 and tech support from 1998.
Though the hardware does look nice and thin, the logo rather nice as well, we must remind you, the consumer, that the first unit had more than its fair share of drawbacks. It was made rather clear by the creators of the original Adam that they wanted to portray themselves as a forward-thinking tablet-making company, but did not follow through with support for those that purchased a unit in the end. In short: buy at your own risk.
Check the post Notion Ink Battles Insinuations of Unevenly Bright Screens, Broken Cameras, Customer Service Stalls to see the full story. SlashGear has had one-on-one discussions with many dissatisfied customers as well as the designer of the Adam logo you see on this device – this designer was never paid for his work, nor were any of the participants in the original logo creation contest compensated for their efforts.
Be sure also to check the post "Notion Ink Customer Service Purposely Stalling Past 7 Day Return Period?" over on Android Community to see exactly what users were dealing with on the first release. We must hope that the folks behind this second unit show a more responsible approach this time around. Stay tuned for more as this next generation Adam II becomes more real!
[via Notion Ink]