Notion Ink Adam II tablet official specs revealed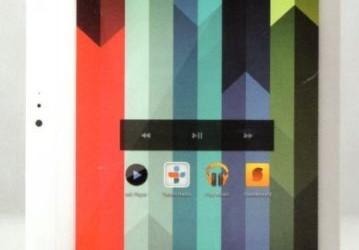 It's been several months since we've heard anything about the Notion Ink Adam II tablet. Last time we talked about tablet was in November of 2012 when that single blurry official photograph surfaced. If that tablet intrigued you, Notion Ink has now offered up all of the official specifications for the Adam II.
The Adam II features a 10.1-inch screen and is cheaper, better performing, and has a secondary black and white display on the side that the original Adam tablet lacked. The resolution of that 10.1-inch screen is 1280 x 800 and it uses IPS technology. The secondary black and white screen on the side is a LCD display and is used for notifications.
The heart of the tablet is a 1.5 GHz dual-core ARM Cortex-A9 processor. The tablet runs Android 4.2.2 Jelly Bean for the operating system. The dual core processor is paired with 1 GB of RAM and the tablet has integrated Wi-Fi as well as Bluetooth.
Other features include a front camera and a rear camera, both with two-megapixel resolution. The internal battery has 6000 mAh of power promising 10 hours of battery life per charge. Rumors originally tipped the price for the Adam II to be $220.
However, reports have now indicated that the rumored $220 price is incorrect. Official pricing hasn't been announced at this time. This tablet is expected to be a reasonably priced offering since the only thing out of the ordinary is that additional LCD display for notifications. I can't see that secondary display driving the price up significantly from the originally rumored $220. There is no official launch date announced at this time.
SOURCE: Liliputing