Notion Ink Adam gets blessed, will launch with Android 2.2 Froyo not Gingerbread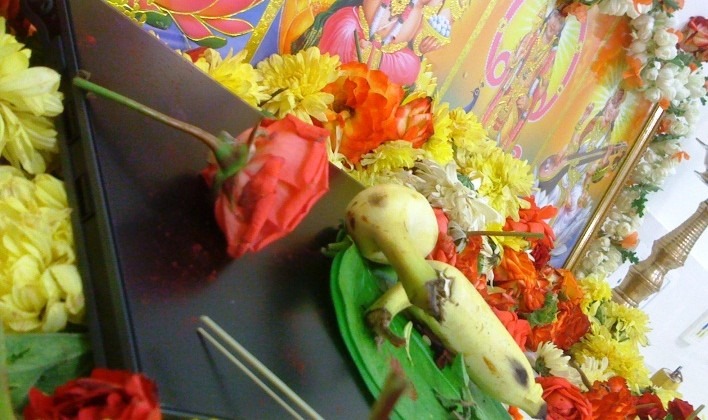 It's not often you see a new tablet surrounded by flowers and bearing a pair of bananas and a rose, but Notion Ink are leaving nothing to chance with their Adam slate.  Having recently moved offices to Bangalore, they've kicked off with an Indian "Pooja" ceremony, basically a request for blessing from the Gods for future success.  However, since you can't necessarily rely on a deity when it comes to hardware specifications, there are also a few new tidbits about Adam, Android 3.0 Gingerbread and potential upgrade paths.
Although they describe the window for Android 2.2 devices as "really small", what with Android 3.0 Gingerbread due before the end of the year, Notion Ink nonetheless intend to launch Adam with the current version of the OS.  However, they're also looking at what few minimum hardware specifications Gingerbread looks like it might have, so as to give Adam the best possible chance of being upgrade-friendly.
As it stands, it seems the team is going ahead with the tablet as we know it: second-generation NVIDIA Tegra chipset, two types of screen (one regular LCD, one dual-mode Pixel Qi), Full HD video support (with an HDMI output) and a multitouch display with custom UI.  So far Adam has been through HALT testing and is still on track for release later this year.  More details in our hands-on coverage.