Notion Ink Adam Fan-Renders Stoke Our Interest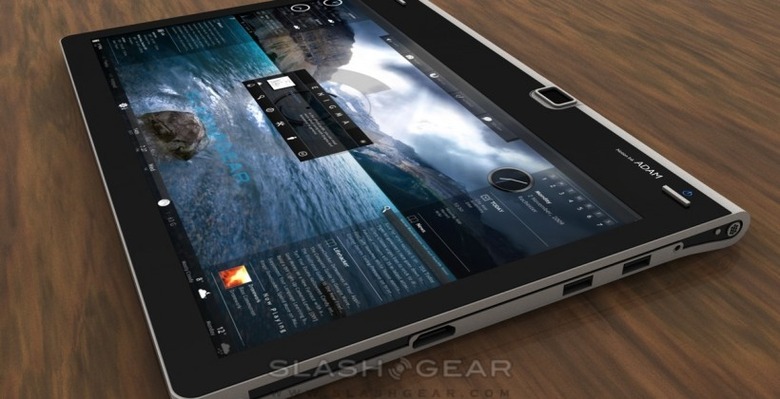 When do you know that your product has made it?  If it's when fans begin creating custom 3D renders, unasked, then Notion Ink can sit back and feel a little self-satisfied; the Adam tablet hasn't done much more than show up at CES 2010 and then pave the way for a very interesting appearance at MWC 2010 next week, but that hasn't stopped Artur Grzegowski from putting together these impressive mock-ups.
Artur looks to have used a combination of the latest product designs we saw earlier in the week along with Notion Ink's custom desktop UI "Enigma" which we exclusively showed you renders of last month.  Now Enigma isn't the final form that the Adam interface will take, but it's an example of the continuous desktop – navigated by tilting and flicking the tablet – that Notion Ink have been experimenting with.
Of course, we're meeting up with Notion Ink in Barcelona next week to find out the very latest about their Tegra-based device.  They've promised to demonstrate Flash running on the Adam, as well as fill in some more of the blanks about their $1m application competition and digital magazine concept.
Notion Ink Adam hands-on:
[vms 3dc27118a0f19a198571]