Note 8 accessories: New Gear VR with Controller, and more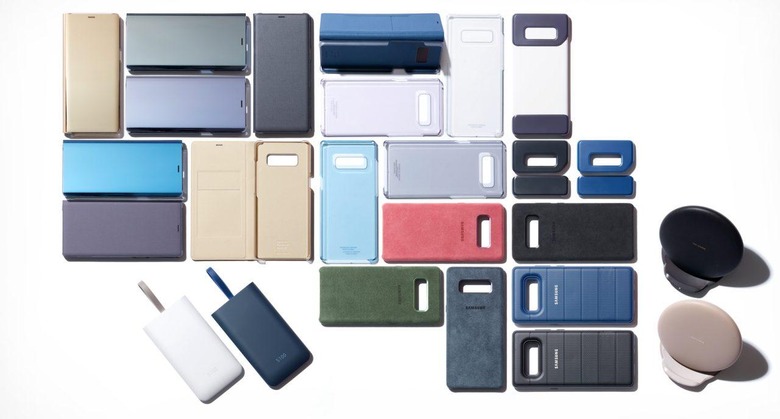 Samsung doesn't just have a brand new smartphone for you today, it also has a batch of new Galaxy Note 8 accessories, too. Launching alongside the Android phablet is an updated range of Note 8 cases, shells, QWERTY keyboard sleeves, and a new Gear VR with Controller. However, if you're an existing Galaxy S8 or S8+ user, some of the accessories you already have might play nicely with the Note 8, too.
Most notably – no pun intended – is the Samsung DeX docking station. Just as we saw with the Galaxy S8, dropping the Note 8 into the cradle and then hooking up an HDMI monitor and either Bluetooth or USB peripherals like a keyboard and mouse will turn the smartphone into a PC replacement. However, there are a few new additions on the software side for DeX that arrive with the Note 8.
For instance, there's a redesigned app launcher, along with a new Game Launcher which pulls together all of the titles loaded on your phone. There's support for more external devices, too, including musical keyboards and other such controllers. Support has been added for enterprise video conferencing, and you can dock or undock the Note 8 without dropping an ongoing call. Samsung says that, eventually, the same features will be added to DeX on the Galaxy S8, though they'll debut on the Note 8 first.
Meanwhile, Samsung has a range of cases in a variety of styles. On the more classic side, there are fabric and leather folios, including some with useful kickstands. Rigid plastic and silicone sleeves are in the range, too.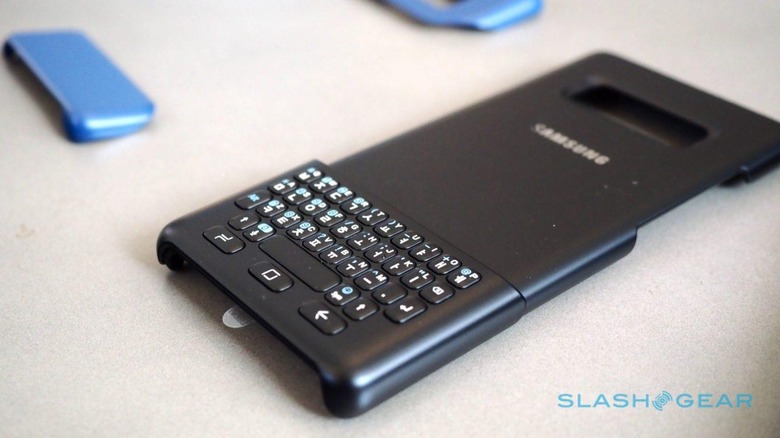 Samsung's oddball QWERTY case also makes a reappearance, for those who simply can't give up their fond memories of BlackBerry. As before, it clips onto the Note and covers roughly the lower third of the display, with each of the hardware buttons pushing through and tapping the touchscreen accordingly.
A new version of the Samsung Gear VR with Controller has been revealed for the Note 8, too. It's designed to accommodate the larger phone, while supporting Samsung's recently-unveiled wireless controller that promises a sub-20ms sensor latency. As well as the Note 8, the new model will work with the Galaxy S8 and S8+, the S7 and S7 edge, the Note 5, and the Galaxy S6, S6 edge, and S6+. [Update: Just to make it 100% clear, if you have an existing Gear VR it won't work with the new Note 8: the phablet is too big]
MORE: Samsung Galaxy Note 8 hands-on
The new Gear VR for Note 8 goes up for preorder from August 24, alongside the phablet itself, both online at Samsung, Amazon, and Best Buy's stores, together with AT&T, Sprint, Verizon, and US Cellular. It'll hit shelves from September 15, both at those locations and at T-Mobile stores. Pricing is $129.99.
If you're preordering the Note 8 itself, Samsung has some bundled accessories to sweeten the deal there, too. Those ordering the phone between August 24 and September will get to choose between either a free Gear 360 camera, or a 128GB microSD and wireless charging pad bundle.