Note 8 accessories deal highlights phablet's twin strengths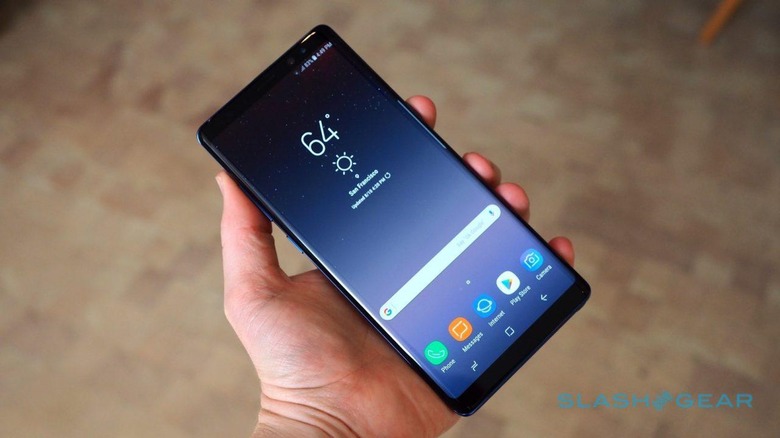 We may receive a commission on purchases made from links.
Samsung has updated its free accessory offer for the Galaxy Note 8, and if you didn't jump on the pen-enabled phablet when it was first launched, you might be more inclined to now. The smartphone went on sale a couple of months back, and at the time Samsung had a launch offer: buyers could choose between either a 128GB microSD and fast wireless charger, or a Gear 360 camera. Now, there's been a shake-up.
Note 8 buyers in the US now have a choice of two different bundled accessories. On the one hand, there's the Gear VR, the latest generation of Samsung's phone-powered virtual reality headset. That got an update alongside the Note 8, adding support for the larger phone, as well as adding a motion controller. Usually, the Gear VR with Controller will set you back $129.99.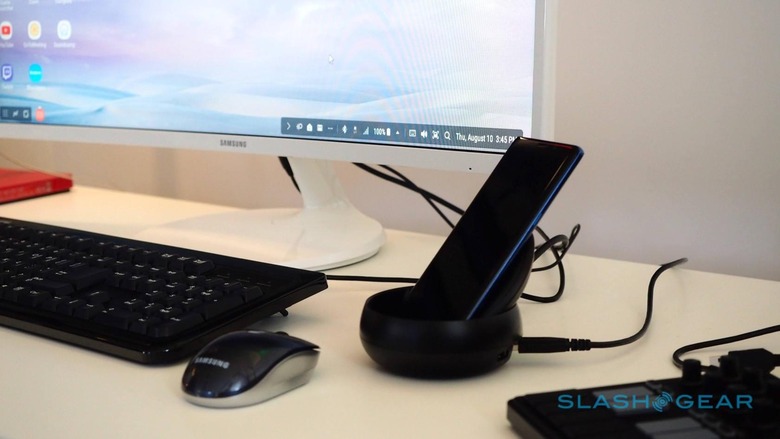 Alternatively, if you want to get really productive, there's a bundle with Samsung's DeX Station for the Note 8. Usually priced at $149.99, the docking station turns the smartphone into a desktop computer replacement. You plug a monitor into the HDMI port on the back, along with USB peripherals – or connect up your keyboard and mouse wirelessly to the Note 8 via Bluetooth – including musical instrument controllers and more, and get a completely different desktop UI on the display.
It sounds like it could be clunky, but in reality it underscores the potency of the Snapdragon 835 inside the US-spec Note 8. As one of our writers discovered, living with DeX and the Note 8 as their primary computer for a month, it's almost enough for you to ditch your regular PC for. There's a lot to be said for having all your documents, media, and apps on a single device, which you can plug into any standard peripherals, pretty much anywhere you go.
MORE Galaxy Note 8 Review
The choice, then, is whether you go with entertainment in the shape of the Gear VR, or productivity in the case of the DeX Station. Both highlight the Note 8's dual personality, in fact: its big screen is prized both by business users and those looking for a good gaming and multimedia experience.
The deal is available if you buy through Samsung's online store, with an instant rebate bringing the cost in the cart of one of the accessories down to $0. It's also available if you're buying a Galaxy S8, S8+, or the newer Galaxy S8 Active. Samsung says it'll expire November 18, so if you're interested, act fast.
MORE Samsung