North Focals Smart Glasses In-App Sizing Skips The Store Visit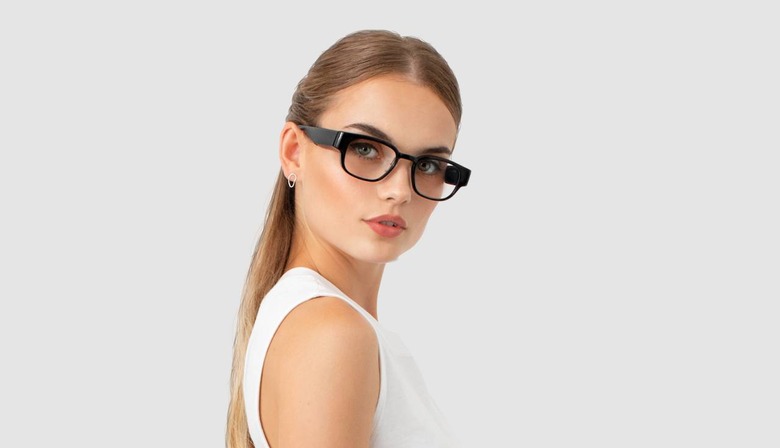 North's Focals smart glasses are about to get much easier to buy, with a new measuring app using the iPhone TrueDepth camera to correctly size the connected eyewear, rather than demanding an in-person fitting. Addressing one of the biggest complaints of Focals, which launched last year, the online ordering should make the smart glasses much easier to try.
Focals look much like regular eyewear, but contain an integrated transparent display in the right lens. That creates a color virtual screen that appears to float in front of the wearer; there's also a microphone and Alexa integration. While North has been regularly adding new functionality to Focals since launch, courtesy of multiple app and firmware updates, the core features center around notifications, navigation directions, messaging, and controlling music.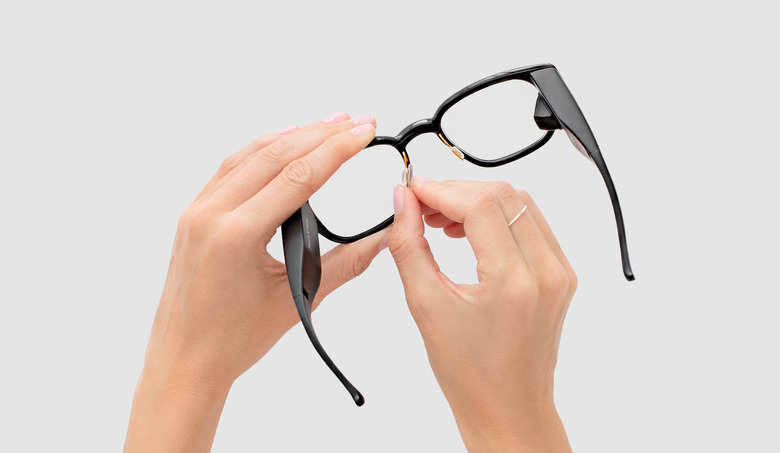 The idea of Focals has certainly proved intriguing for people eager to be on the cutting-edge of smart glasses. Problem is, until now actually getting your hands on them has been a chore. When they launched, North required would-be Focals buyers to go through a custom measuring process that involved physically visiting either its stores in Brooklyn and Toronto, or one of the pop-up tours that have been making their way around the US.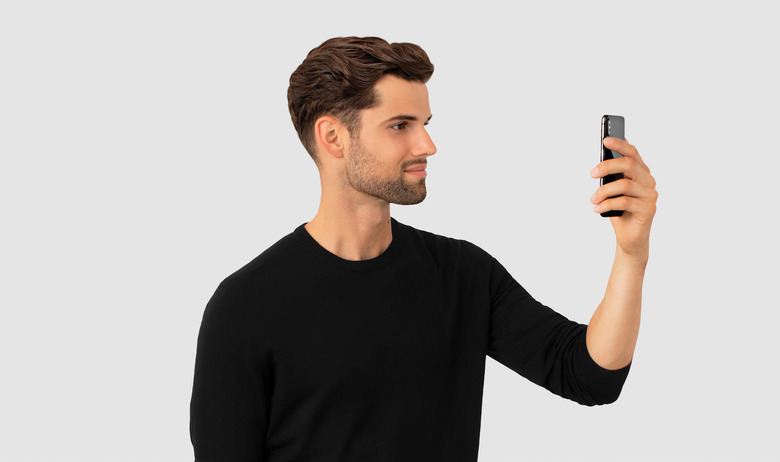 Now, that's being replaced with a new app, that promises to do the same measuring process that would once have demanded an in-person visit. The Focals Showroom app, launching today, takes advantage of the TrueDepth camera on the iPhone X or newer. With that, North says it can do all the depth-tracking measurements it needs, the data being encrypted and then deleted after thirty days if a pair of smart glasses aren't actually ordered.
That takes care of the sizing process, and then North makes either a pair of prescription or non-prescription Focals. If you want them with prescription lenses, of course, you'll need to supply a recent eye-test result. That's not something the Showroom app itself can do.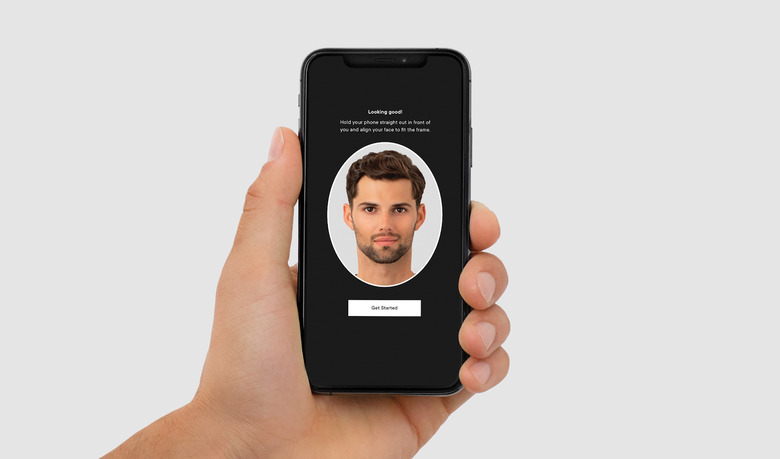 When they've been made – something which North says is taking "several weeks" since every set is customized – the smart glasses are shipped out, rather than demanding the buyer make another visit to a store. That includes instructions for how to set up the glasses, such as pairing them with a smartphone, and physically tweaking the position of the nose-pads so that the Focals sit properly on the face.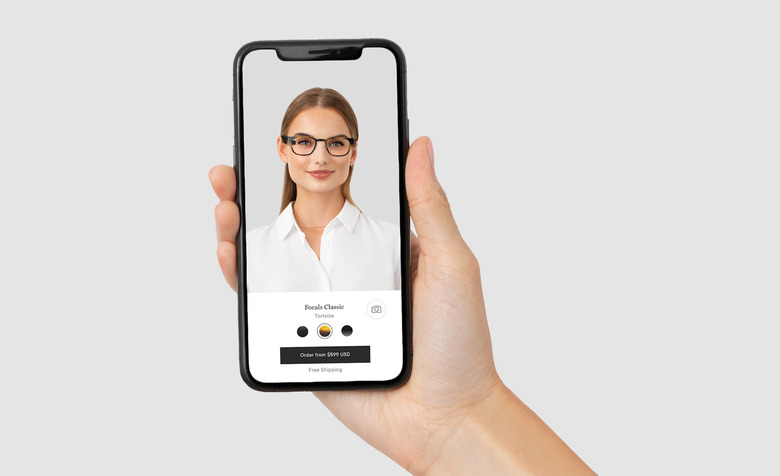 There's a virtual try-on feature in the Showroom app too, which allows different styles of Focals to be tested out in a number of colors. North says it will also continue operating its two showroom locations for those who want to come in still, and it'll also be continuing with its pop-ups.
Focals are available to order through the Showroom app today. They're priced from $599 for non-prescription sets, and come in three colors, Black, Tortoise, and Grey Fade.